Until 1852, Kanch (as it's affectionately called by Westerners who don't want to bother mouthing all the syllables) was assumed to be the highest mountain in the world. It was calculations from the Great Trigonometric Survey (hot link to my India trip page) that confirmed Everest as the highest, relegating Kanch to third place behind Pakistan's K2. At 28,169 feet, Kanch stands amidst a chorus line of lofty glacier-clad peaks, in the far eastern reaches of Nepal, straddling Nepal's border with Sikkim.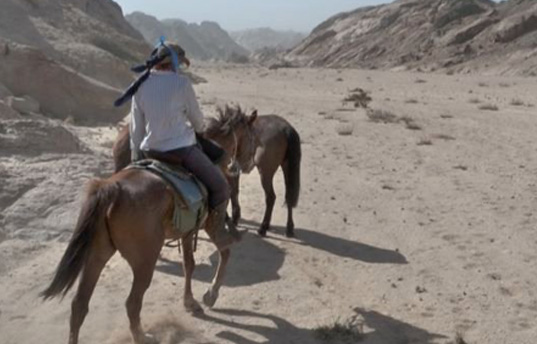 Nearly 3,000 people have summited Everest, and the two base camps, one in Nepal and the other in Tibet, team with hundreds of would-be summiteers, along with drugs, prostitutes and the detritus of scores of expeditions. Compared to that, it seems that fewer than fifty have successfully reached the summit of Kanchenjunga. There's an ongoing debate as to whether Kanchenjunga or K2 is the hardest to climb. I guess if you make it up one and not the other, the latter becomes the hardest.
It's possible to get up close and personal with Kanchenjunga in one week if you go from Yuksom, the early capital of Sikkim, which sits at about 5,800 feet. But I wanted to approach the peak in a way that would make me appreciate it that much more, by trekking ten days in and ten more days back out. That's why we decided to walk in through the Kanchenjunga Conservancy District in Nepal, an area not much explored by trekkers, because it's, well, so remote.
Knowing my impatience full well, we decided to book a private trek for just ourselves, so we could indulge our own pace. This was a great idea in principle, but turned out to have one serious flaw: the trek organizers didn't much care about two people and supplied us with their most battered camp furniture and tiny, tattered, leaky tents. Yes, the language of money is universal. A bit more on that later.
I know I've chosen my Himalayan peak venture wisely when I board the antique Twin-Otter plane scheduled to fly us from Bhiratnagar to Sukhetar airstrip in Kanchenjunga's Taplejung District. It looks like a pregnant prehistoric bird, its sagging belly barely elevated from the runway by tires too exhausted to hold much air. Few people in their right mind would trust their venture to such a rickety craft and in fact, we are the only westerners on board.
Glancing out the window as the patched old plane lurches arthritically down the runway I expect to see it flapping its canvas-covered wings for us to take off. As we enter mountain airspace, the Otter tosses about like a pingpong ball on a stormy sea, forcing the stewardess to do deep knee bends up the aisle as she attempts to fulfill her service duties. On reaching us at the back she stabilizes herself on the harness of webbing behind us, proferring a small basket holding mints and cotton wads. In a fit of distraction I stuff the former in my ears and chew the latter. Accompanying us in the other twelve moth-eaten seats are villagers, who shush their chickens and redo the knots on their woven satchels every time the plane bounces. Now I know where the label "Airbus" came from.
Our sherpa team is waiting at the edge of the landing strip to welcome us. We bow and namaste to each other while several thin white silk scarves are draped around my neck. Even though I expect this, I am touched. It makes me feel properly protected and, more urgently, it warms me against the chill wind that's already blowing. But the true blessing is the broad smile flashed at us by Norbhu, our head sherpa. While our duffels and the large quantity of goods that constitute our expedition fare for three weeks are divided into equitable loads amongst the porters, we wait in a white-washed teahouse smelling pleasantly of leather and smoke, of dried sweat and damp wool, of cardamom and bitter black tea.
And so we set out, two trekkers and twelve crew, including porters, cook, server, assistants and camp staff. I have to say, the number of people around me embarrasses me even now. How can so many be needed for the care and feeding of just two. I feel conspicuous and mortified. On the other hand, as we learn in long conversations over the ensuing days, trekkers who do everything themselves are frowned upon in this region. It's a remote area of subsistence farming, that is if you're lucky enough to have a plot to farm. The only people poorer than the farmers are the Tibetan refugees who still brave the high passes to come to Nepal. A trekker's dollar goes a long way to improve people's lives.
After a few days, Norbhu approaches us about hiring a 16 year old boy to carry a small load, saying apologetically, "He will not be with us the entire way. But his father is injured and the family has nothing. This will help them." Bernard and I heartily agree. Indeed, we even begin looking for opportunities to add more porters to our crew. And late in the trek, when much of our food had been used up and there simply is less to carry, we offer Norbhu excuses about why the entire crew really should stay with us till the end. "We will distribute our clothing and gear to the crew at the end," we tell him. "Everyone should get something, don't you think?"
On that first day, we stride along uneven clay ground which quickly becomes greasy at the first drops of a warm afternoon drizzle. Terraced green fields sprouting wheat, barley and mustard hug the track, which contours around ridges and meanders up and down, connecting homes and hamlets. The insistent whirr of cicadas overlaid with birdsong accompanies us, and the humid air turns cool when we walk through forests whose tall trees shade a new cash crop supported by the World Wildlife Fund: elegantly slender and green cardamom plants. When we pass our first chorten, a grave-sized heap of stone surmounted by yellow, green, red, blue and white prayer flags, I follow Norbhu around it. It's just Day One and I see no need to conserve my walking for later. As yet I have no idea how rugged this trek will be…H ow for the next two weeks I will not take one step without first checking where I can place my foot. How my feet and knees will ache so badly that I would jump on a passing yak if one were around. How I will be so weakened by food poisoning and so constantly shivery from lack of calories that I will long for this warm, humid first day, during which I mildly sweat in the almost tropical air and am happy to expend extra steps, because I think I have them.
To pass the time I pursue one of my favorite occupations: spying into houses and barn yards. Here's what I see: a shelter of dead branches, with crisp, dust-coated leaves still clinging to the twigs, shades a few cows and goats; chickens do their free-range pecking under loosely woven baskets; a beige dog with pointy snout and greyhound legs alternates napping with a vigorous scratching attack on his fleas; a woman pounds corn in a trough, next to a bowl holding mustard seeds waiting to be pressed into oil. In one village, Bernard jumps into an impromptu soccer practice in the middle of the track. The soccer ball is flaccid, full of rips and holes. But it's still kickable and the young boys bash it with renewed energy and giggles, delighted to have my happy husband bounce the odd-shaped orb on his toes. At one point, carried away with enthusiasm, Bernard slips on the slick earth, his right leg shooting forward like a can-can dancer, his left buckling awkwardly behind. He hops about, looking at me sheepishly, pretending nothing's wrong.
We camp that night in a local school yard, complete with polite and inquisitive school children who only retreat when, as everywhere in the world, their mothers holler for them to come home. Our cook humbles us with a dinner copious enough for many times our number. There's a vinegary carrot, cucumber, cabbage salad, pungent cauliflower curry, a savory barbecued chicken. The piece de resistance is a birthday cake for me, covered in egg white icing. The bloody-looking "Happy Birthday Dina" looks like a mob-related warning, as in "Enjoy it, this may be your last." It's scrawled with strawberry jam, giving the cake the lurid appearance of a pastry-based murder victim. As the camp staff crowd around for a rousing off-key facsimile of Happy Birthday To You, I applaud for them, for the cake and for me.
We apologize to the cook for not doing his meal justice and I'm distressed that so much food has been prepared and now will go to waste. I need not have feared. On the way back to our tent, we pass the cook fire. The staff are happily dishing out all the food we didn't eat, only one or two sticking to the traditional meal of rice and dal. And this is the way it goes throughout the trek. Vast portions continue to be prepared, regardless that our appetites get smaller and smaller the higher we climb. No one expects us to eat it all. In fact, it would be darn poor form if we did.