We arrived in Tokyo…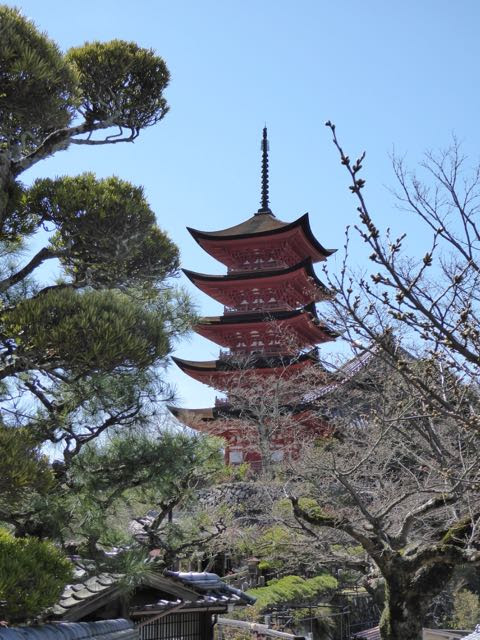 …two round pegs presented with a lot of square holes. In true symbiotic sisters style, we blended our differences smoothly and found creative solutions to every hiccup in our plans. We were a great team and being together made our trip so much richer.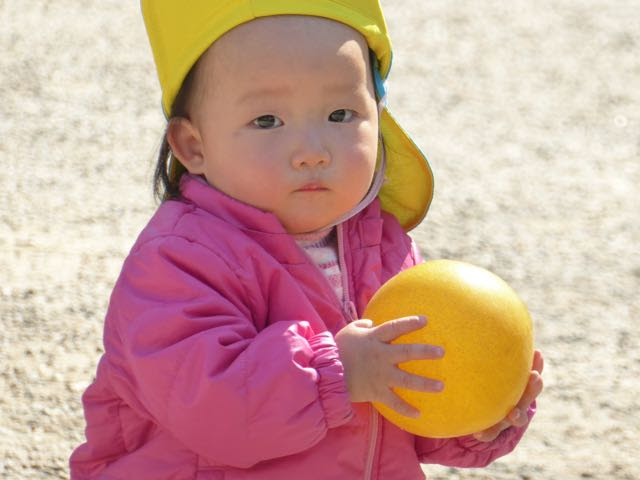 Viv applied her superior map-reading skills with aplomb, making sure we were always where we wanted to be, or at least close enough to turn around and get there. Yes, I know I'm supposed to be the navigator, but it was such a relief not to have to figure how to get where we were going that I was happy to cede the responsibility.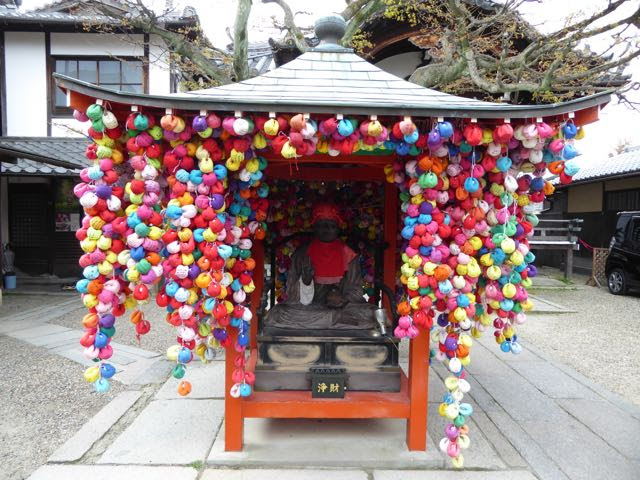 In exchange, I anointed anyone who would listen with my four words of Japanese, along with plenty of English words spoken with my notion of a Japanese accent, yielding us so many bows even Carson the Downton Abbey butler would have been impressed.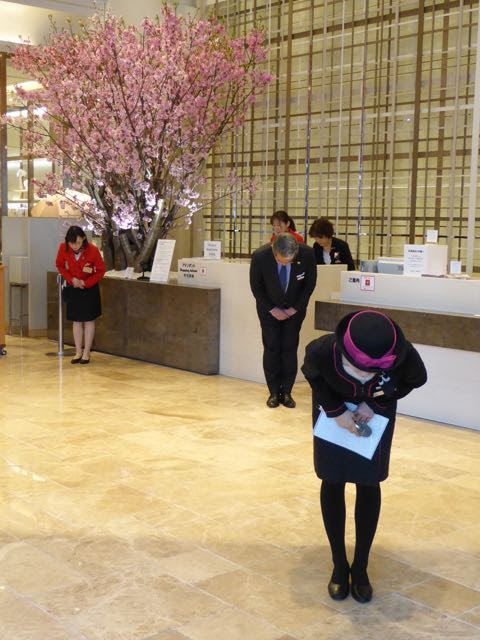 Viv was able to satisfy a surprisingly constant craving for chocolate croissant thanks to the Japanese love of French patisseries, while I was able to indulge my love of unusual diets with nori and beef sukiyaki for breakfast. We walked enough to take the edge off my energy and sat down enough to soothe Viv's blistery toes.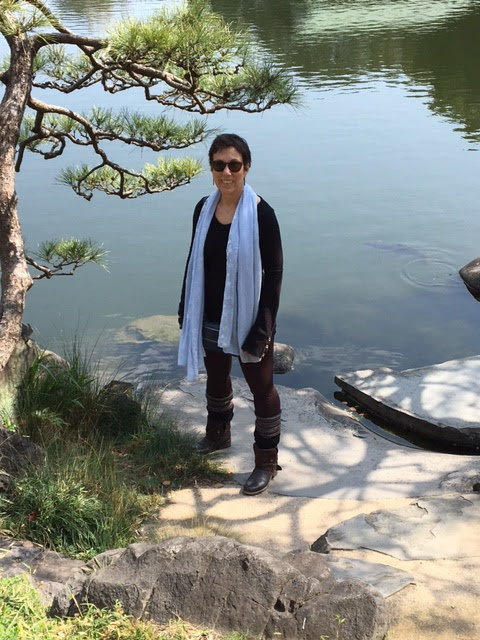 We visited the sushi bar Bernard and I frequented last year, for the best sushi ever. We sampled a Japanese version of farm-to-table cuisine which was odd, but I must say very fresh. And we indulged in teppanyaki (teppan for steel plate and yaki for grilled), a Benihani-style meal cooked on an immense griddle right in front of you. Sake was, shall I say, ever-present.

Tokyo impressed me again, with its vibrant youth, …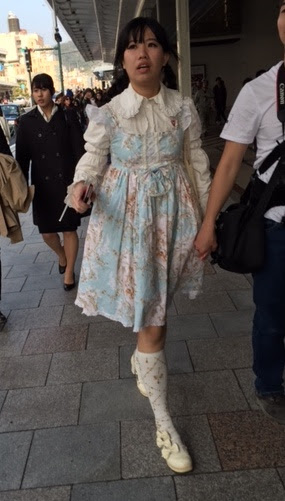 …astonishing architecture…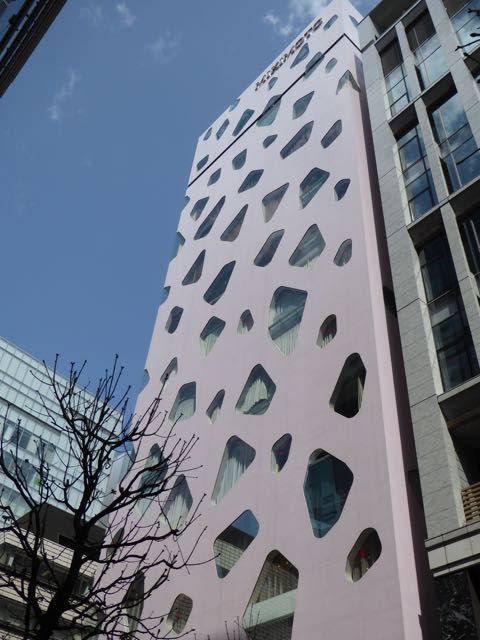 and what I imagine as a purely Japanese accommodation to intense crowding, something that I can only describe as a way of looking ahead that both acknowledges and is blind. I don't think I've ever felt quite so conspicuous yet so invisible.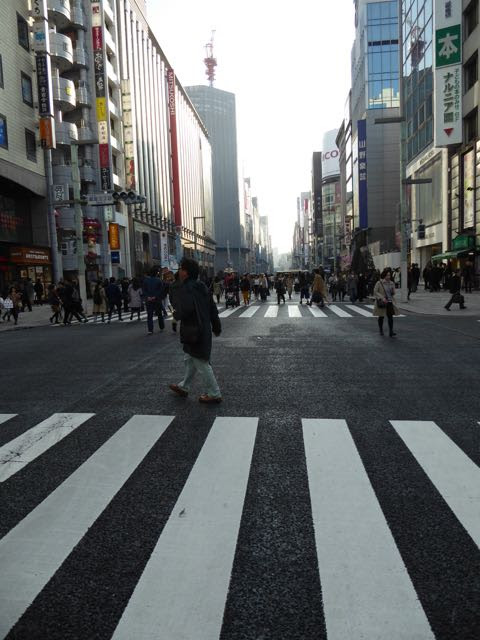 With some trepidation we made our way to Tokyo Station to take our first Shinkansen bullet train south to Hiroshima. By the way, shin means new and kansen means track or trunk line, thus the new rail lines developed starting in the mid-1960s.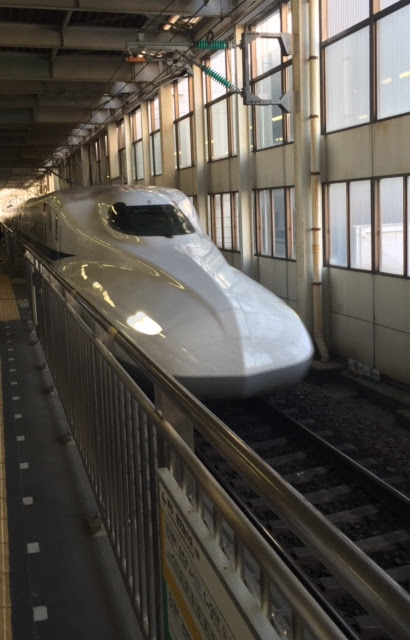 Turns out anyone with a modicum of big train station experience–which we certainly have, what with growing up around NY's Grand Central Station and traveling through many of Europe's finest–can navigate Japan's train and platform issues. That everything Japanese is also written in English is, ahem, helpful.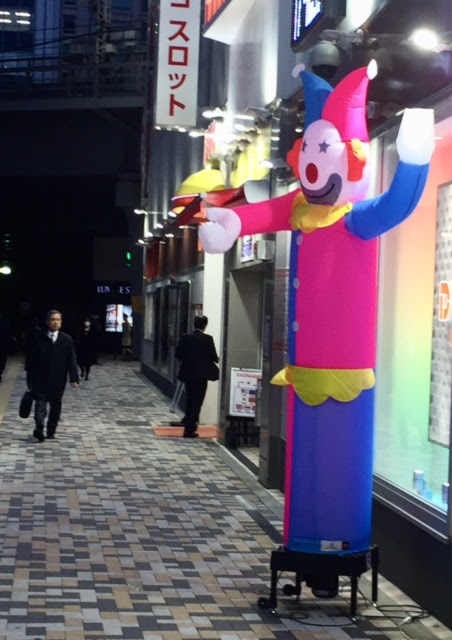 Ever mindful of what and where we would next eat, we were thrilled to learn that the Japanese propensity for food halls extends to the central station, which has a massive area full of shops selling all kinds of food for the journey ahead.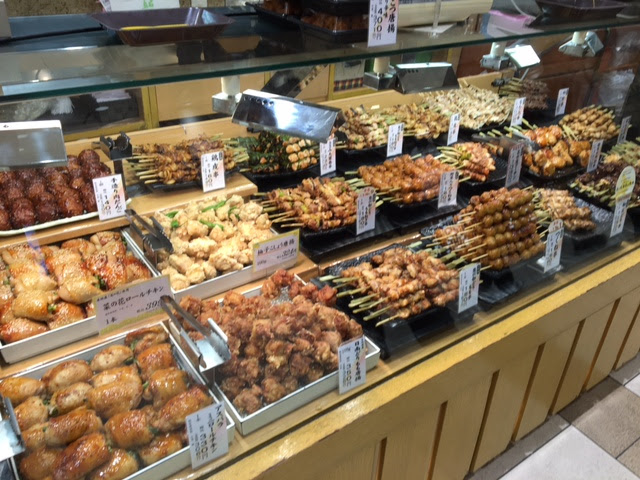 We searched out this option in every main station, giving Viv repeated opportunities for sandwiches and salad, and me a chance to buy bento boxes artfully crammed with fish bits, rice clumps and vegetable mounds.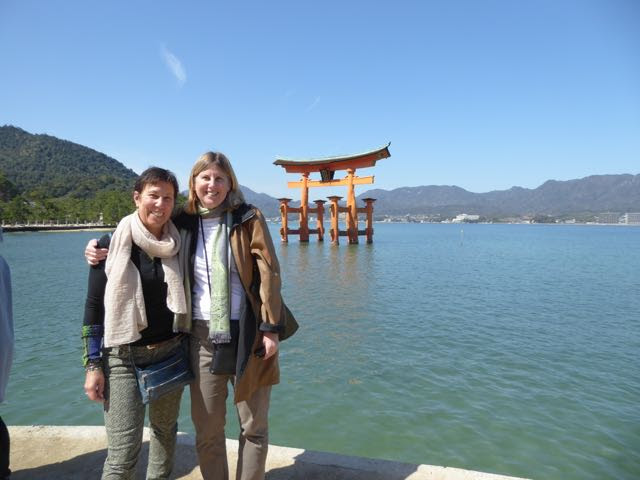 In our day and a half in Hiroshima I will speak for myself that I was stunned by the peace park's implication that Japan had simply been adventuring for extra mineral sources in the previous many years before the A-bomb was dropped, and thus merely a misunderstood innocent bystander. Here isn't the place to discuss this more, but if anyone's interested, please feel free to email your thoughts or questions.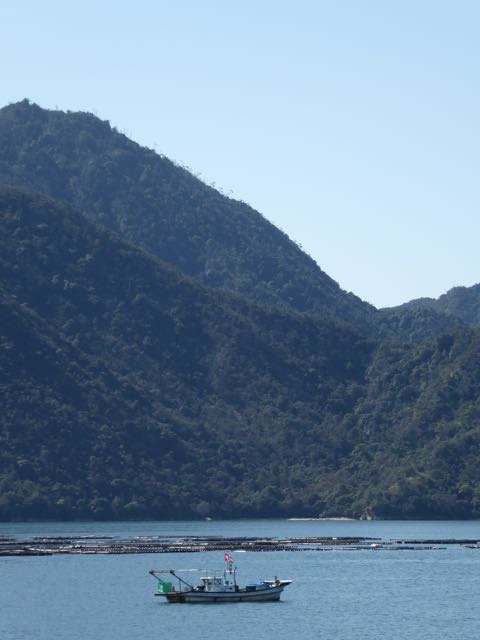 More rewarding was our day on Miyajima, a lovely island shrine close to Hiroshima in the Seto Inland Sea. Though it is heavily touristed, our guide Keiko, who grew up in Hiroshima and Miyajima, took us away from the crowds.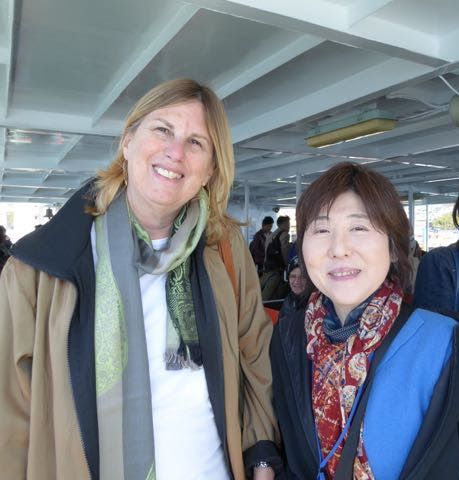 There was lunch at a tiny sidestreet cafe, where we had an excellent rendition of the Hiroshima classic, okonomiyaki: thin crepe heaped with shredded cabbage, fried pork strips and a messily fried egg, secret sauces dribbled and splashed over all. Okonomi means roughly 'what you like' and yaki of course, means 'grilled'.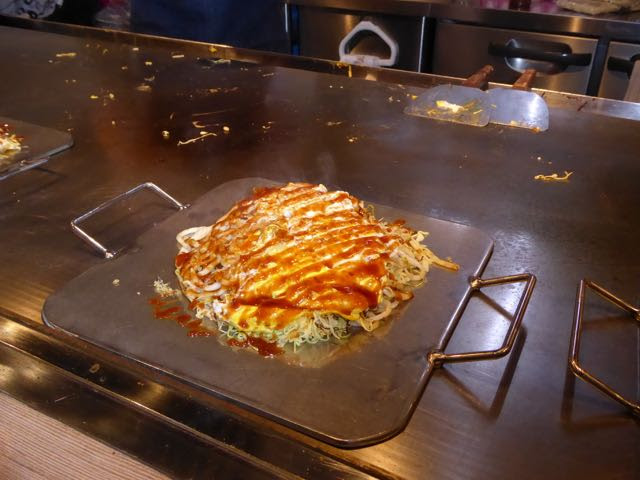 I simply could not refuse a plate of plump grilled local oysters, which are farmed on 50-meter ropes dangling in the sea between the island and the Hiroshima shore. Hiroshima Prefecture produces close to 30,000 tons of oysters a year! I shared them, politely if reluctantly. Japan is a polite place and I guess some rubbed off on me, if only temporarily. Dessert was a tall glass of the same sake served Obama on a state visit to Japan. Well, probably not the exact same sake, but you know what I mean.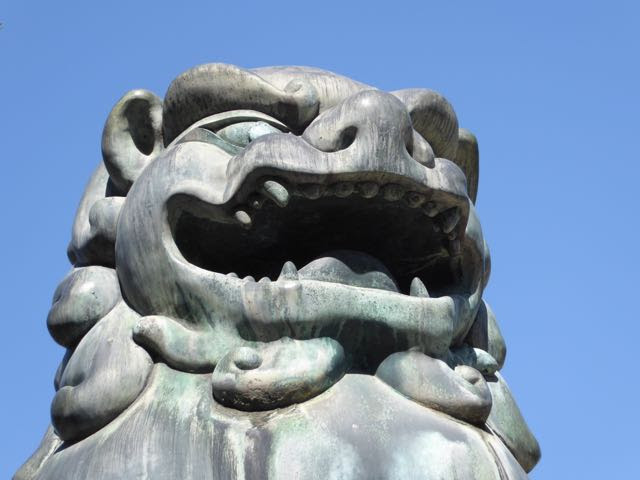 Our two and a half days at a ryokan in the Gion neighborhood of Kyoto made me wonder how the Japanese ever survived living in houses made of rice paper, thin wood strips and grass mats. They're beautiful, serene and really cold!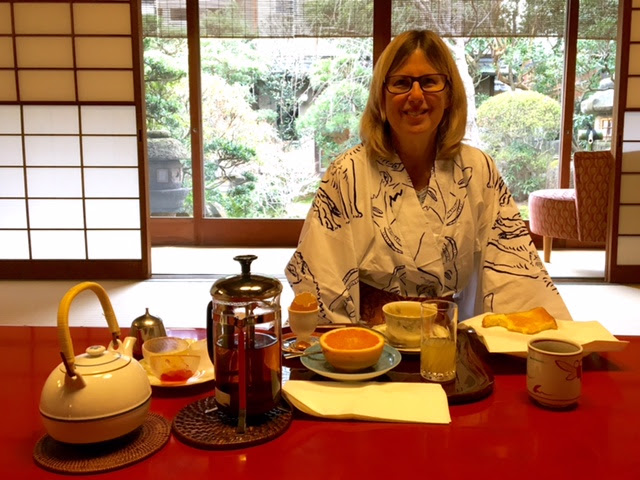 On the bright (if chilly) side, this gave me the perfect opportunity to test if one really can fit a round peg in a square hole.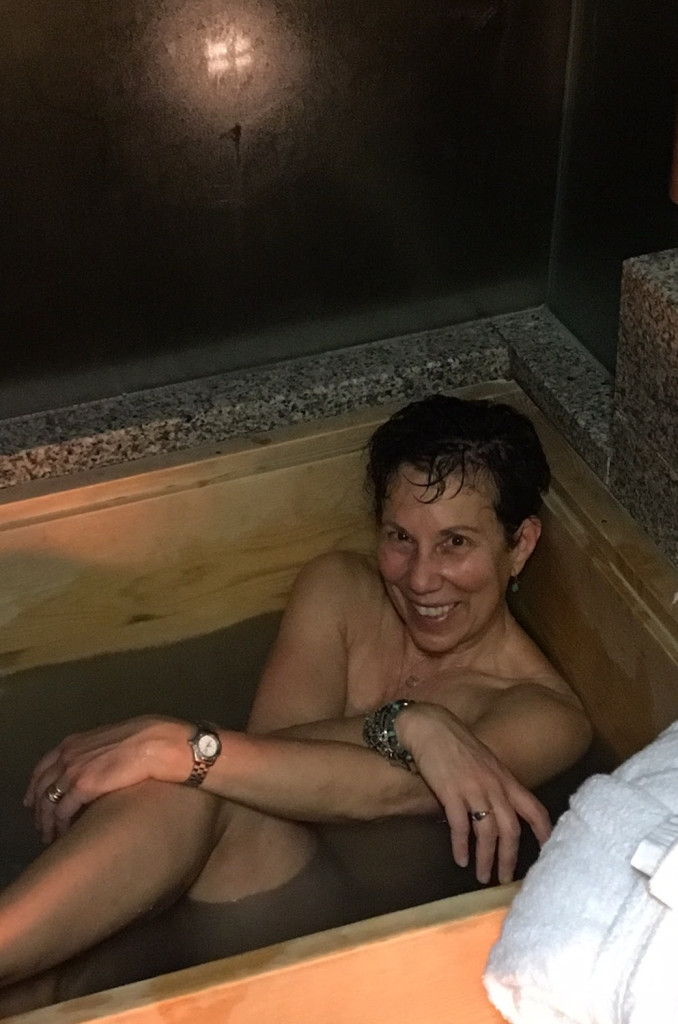 I also made friends with the owner's Shiba Inu, warming my fingers every morning in his incredibly plush fur.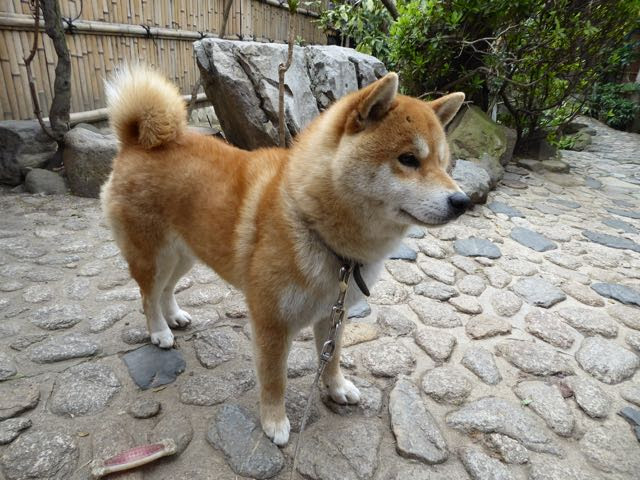 One evening our day of wandering gardens, shrines, pagodas and shops ended in our ryokan room sitting on the floor being served a kaiseki dinner of 15+ different sashimis, each more jewel-like than the next (space heater blazing). Another evening we peeked into what looked like a 10-seat kaiseki restaurant and knew we'd discovered Gion's best kept secret. We reserved immediately. Turns out it was a Chinese stir-fry kitchen dressed up to look Japanese. We made the best of it, ordering from the somewhat limited English list of dishes politely written out for us in advance, and then pointing to what our neighbors had ordered, which looked far more interesting.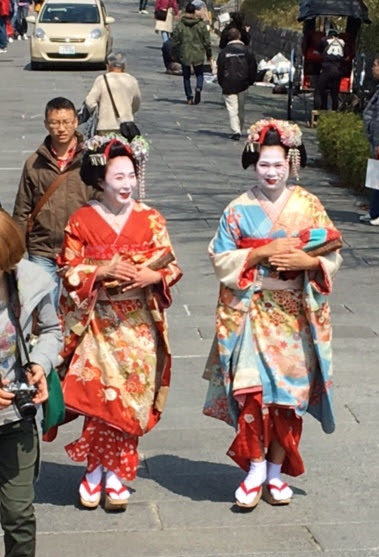 In Kyoto in particular the contrast between old and new reached its most destabilizing: Japanese tourists in rented geisha outfits, mincing around thousand-year-old pagodas and Kyoto's wearing what looked like surgical masks to shield against cedar pollen allergies.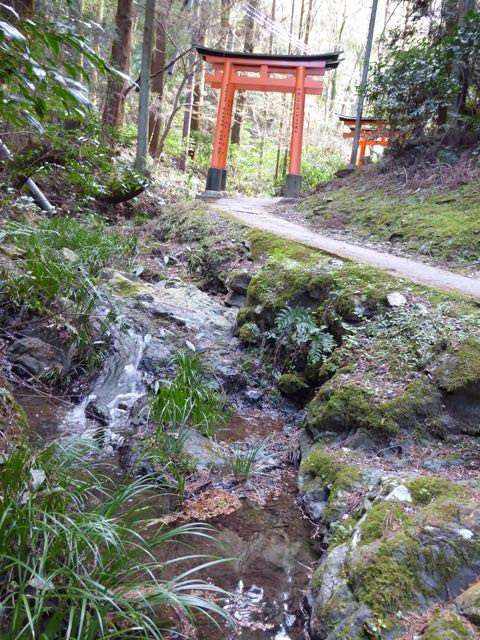 There was the back side of a shinto shrine that was mossy, reverent and quiet, and the front side mobbed by thousands of visitors. The calm cool rustle of a dense bamboo forest and the continuous press of street traffic.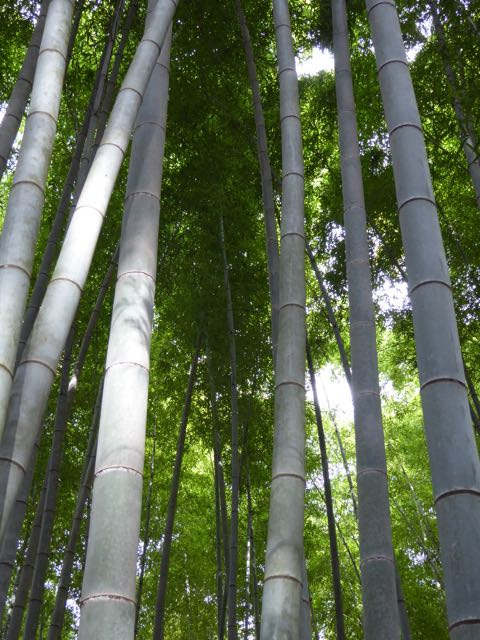 There was the brisk tiled subway stop and the steamy local ramen shop serving a pork broth so densely rich and flavorful it clearly must have been made the way ramen was centuries ago.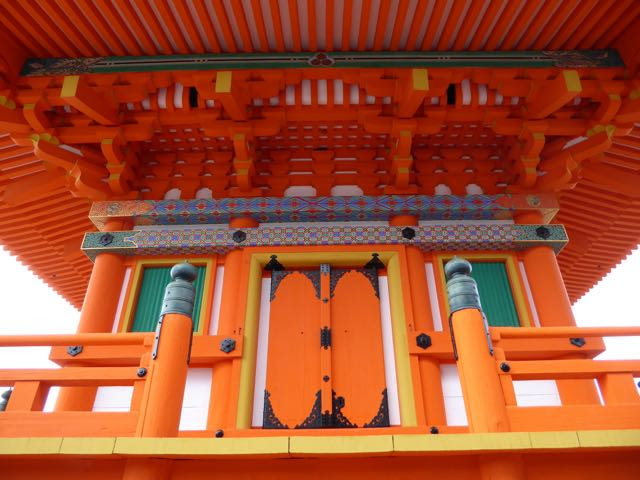 We had hoped cherry blossom season would already be in full swing the week of our visit, but cold weather delayed the blooming. It felt like we'd arrived late for a show and were refused access to our seats, though in truth we were on time and the show itself was late. As with any preview we felt special indeed to see even a snippet of what would transpire in a few days' time.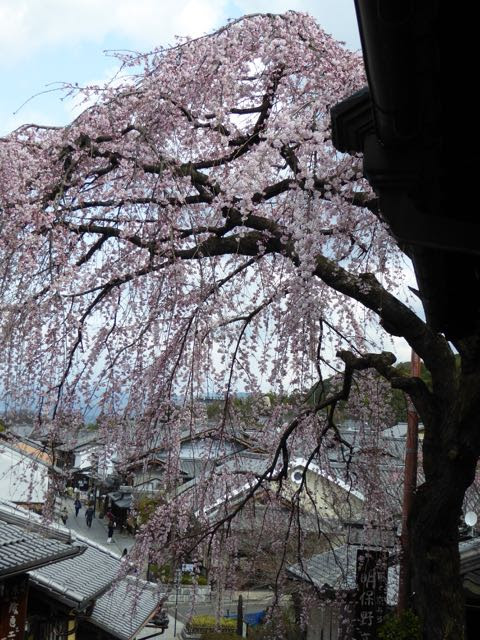 When our last day was finished we agreed we had packed a mother lode of experiences into our time together, that Japan was likely the most unusual place either of us had ever visited, and that it would take weeks of being back to our normal lives to even begin to process all we had seen and done. It was marvelous. It was draining. It was everything a sisters' birthday trip should be.