India – Gujarat & Rajasthan, 2017

India is called the subcontinent. The continent part of that word refers to Asia. Why such an important country, with 1.3 billion people, lets itself be called sub anything is beyond me. Yet there it is, dangling like a bunch of Muscat grapes under the tangled, unpredictable and often meddlesome vine of China and Russia –with lots of other moody countries twisting between– to form the tip of the Asian continent.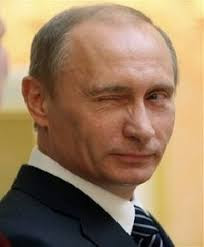 There are 29 states in India of which we've been to three handfuls, including the most eastern state of all, Nagaland, locale of homemade rifles and tattooed former headhunters.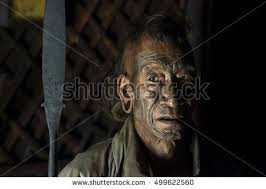 So when I say "the other part" it's with some reservation, because there's still so much "other" to see.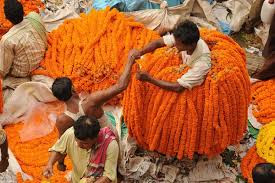 Therefore, let me be more specific. Today we leave for the subcontinent and a month exploring India's most western states: Gujarat and Rajasthan. I'm beside myself with happiness that this time our plane will make its final descent not into New Delhi, but into Mumbai, capital of Maharashtra. Our plans for Mumbai are so secret even I don't know them, other than that the highlight will be our visit with the family of one of my sister's dear friends.

Then it's on to Gujarat's, whose capital is not something you're asked to say every day, but given the world renown of its most famous native son, when I tell you what it is you'll immediately reply, "Of course." Here you go: Ghandinagar

Yup, named after that little gentleman in the simple white dhoti known by one name long before there was Prince or Madonna.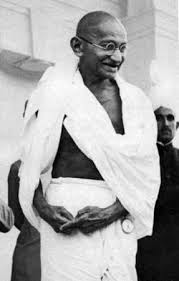 These days though, Gujarat is in the news a lot not because of Ghandi, nor the rebuilding done again and again after earthquakes and floods have ravaged it in the past 20 years, but because Nahrendra Modi, prime minister of India, is Gujarati.

Because I've been in Provence for a while now it is especially pleasing to me to be able extend my vineyard analogy, by pointing out that Gujarat is shaped like a grape leaf. Don't you agree?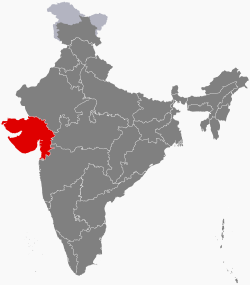 We'll be spending almost a week of our journey through Gujarat in the Greater and Lesser Rann of Kutch, finding the artisans of small villages and, if I'm lucky, doing some horseback riding. The massive marshlands of the Kutch are highly unusual, sandwiched between the arid Thar desert to the north and the obviously wet Arabian Sea to the south. In fact, the area used to be a vast shallow of that Sea until the geological uplift which formed the Himalayas pushed up enough matter to seal that connection, creating a vast lake that was still navigable during the time of Alexander the Great, i.e., just 2300 years ago! I'm not so thrilled that this is one of the hottest places in India, but as long as I keep moving enough to generate my own breeze (OK, hot air) I'll be fine.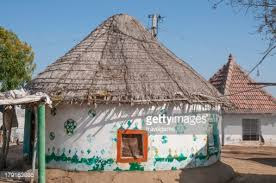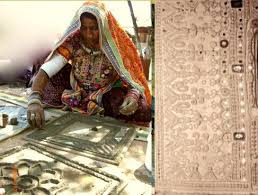 Above Gujarat is Rajasthan, with its beautiful capital Jaipur, called the pink city because of buildings like this: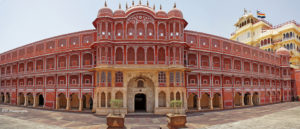 We won't be going to Jaipur, but we will go to that other Crayola city, Jodhpur, called the blue city because it is: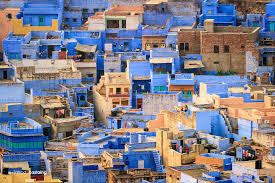 Rajasthan contains so many gorgeous places that it's also filled with tourists, but we've always managed to find places no one else thinks are intriguing and I'm sure this will be no different. Through Rajasthan we'll be making our way toward not only the gorgeous locales of Bundi and Jaisalmer, but the hot dry and yet still lived in expanse of the Thar Desert.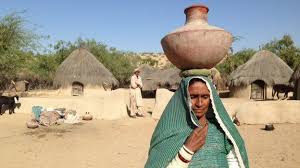 On that route north we've fit in two nights at a Marwari stable with another chance to ride, and, dare I say it, get out of the car. Marwari horses are known for their fabulous ears, which curve in and can rotate a full 180 degrees. I for one am really looking forward to being at the stable; who wouldn't want to see Life Between Ears like this: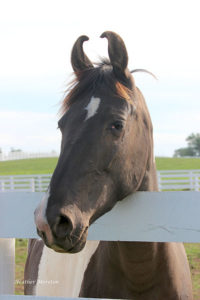 Further north we'll stay a while in a Thar village near Osian as guests of a local family. And then we'll decide if we can ferret out the one or two quiet spots that must still exist around Jaiselmer and Jodphur. Bernard was there 40 years ago. I have a sneaking suspicion it's changed.

If you'd like to see the route we've planned, here's the map. As usual Bernard will be behind the wheel and I'll be behind the map, or squinting at our MapMyIndia GPS.

And now for that tempting bit of fun news: My next travel book publishes February 20, 2018! Go ahead and take a peek.