It Went Plunk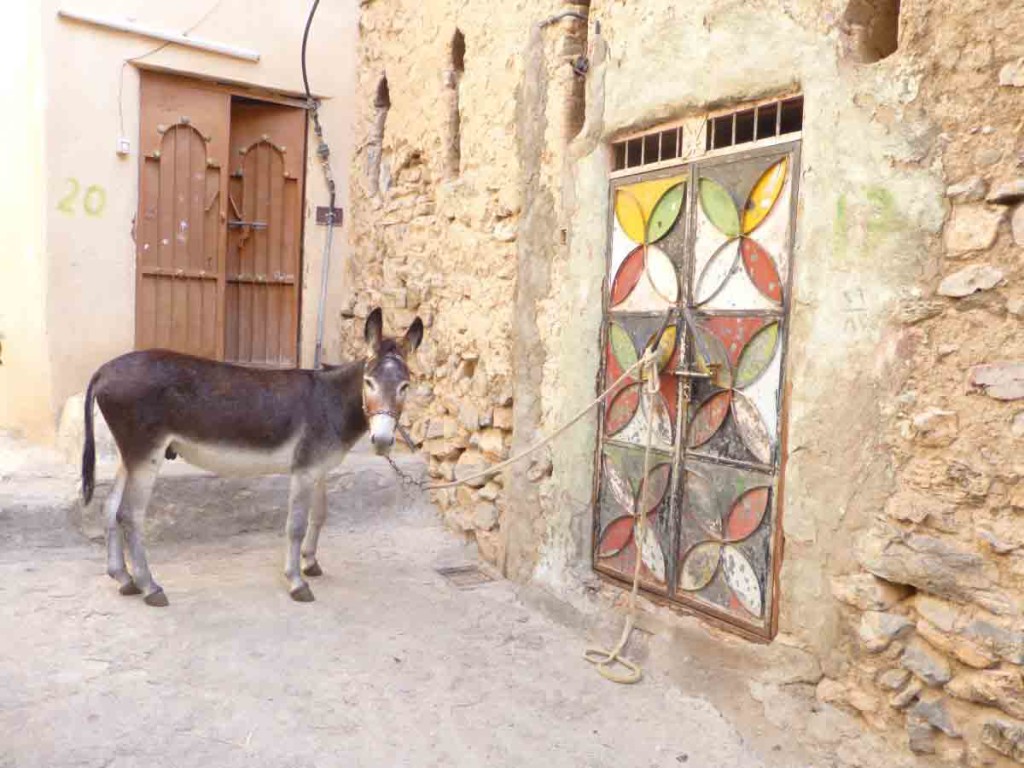 Picture me traveling through another dimension, a dimension not only of sight and sound….. I've left Misfat Al Abriyyin…..I've entered the Twilight Zone…. Otherwise known last Thursday in Muscat as the Royal Opera House. Visualize an imposing modernesque Arab hall flanked by stately palm trees, gold light from crystal chandeliers beckoning us across a broad esplanade.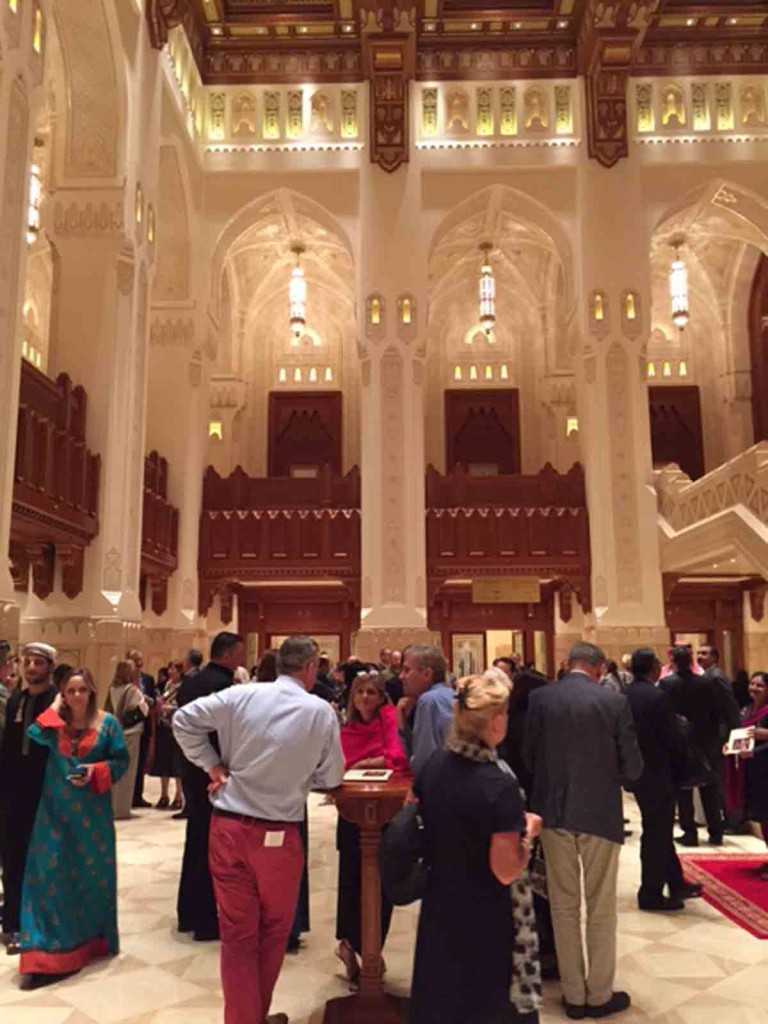 As we enter through lofty Arab-style arches I walk carefully across the over-polished marble floor, mindful not to slip and embarrass myself with a shrieking "whoops" and splat. Blonde marble pillars soar 3 stories through the atrium. One second Bernard is at my side, the next second he's gone. Having arrived in jeans at a hall where formal attire is decreed, he's been politely but firmly escorted to a dressing area where he's kitted out in a white dishdasha and a beige turban embroidered with scarlet foll-de-roll.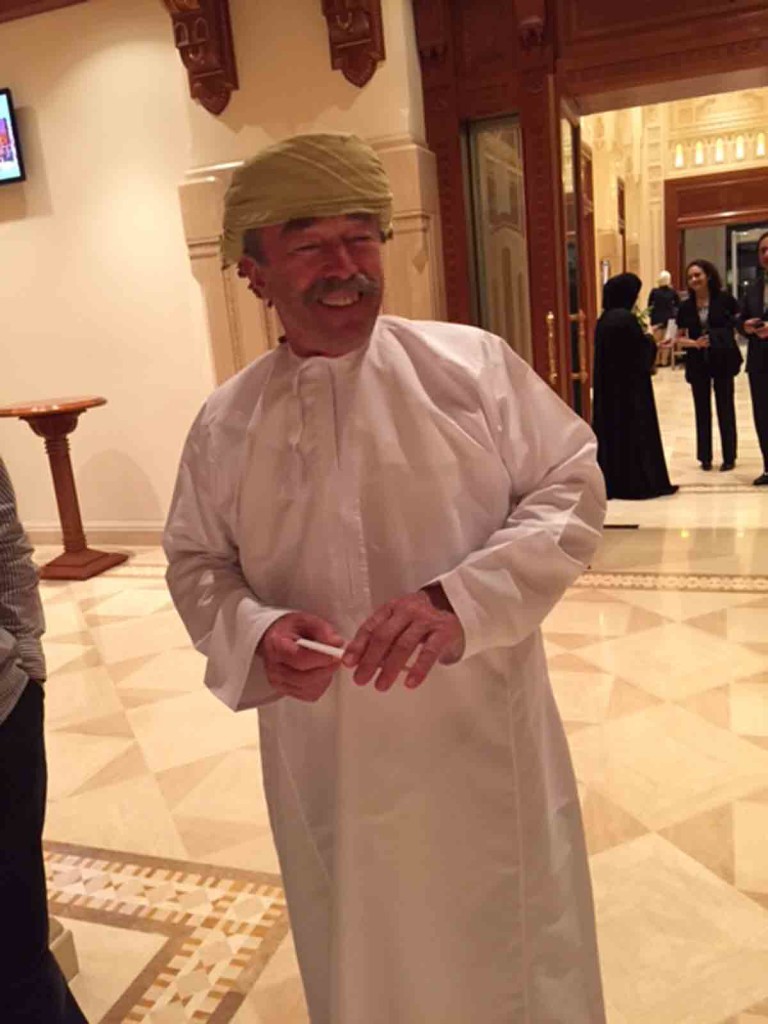 At 7pm sharp the red velvet curtain rises on a full production of E. Kalman's The Csardas Princess, performed by the entire cast of principals, choir, ballet AND orchestra of… wait for it…. wait for it! …. the Budapest Operetta And Musical Theatre. This is not some lesser roadie production. Everyone from Budapest has come along, including stage hands to put up the massive set, as well as lighting crew, hair dressers and costume department for those turn-of-the-century gowns and wigs.


You have to understand that here in Muscat, the primary form of entertainment is to drive one's Ferrari round and round a one-lane street loop of no more than a tenth of mile, revving the engine. If it's National Day, as it was Nov. 18, you'd add honking, and waving a white, red and green Omani flag. (Now that you know the flag colors you will understand why the highway decorations stretching for many tens of mile, are not for Christmas.) When you're tired of squealing your tires for 10 feet, you'd indulge in the one other form of fun in Muscat: taking the entire family for spa day, Moms and little daughters to one side for mani-pedi's, fathers with little sons down the hall for full body massages.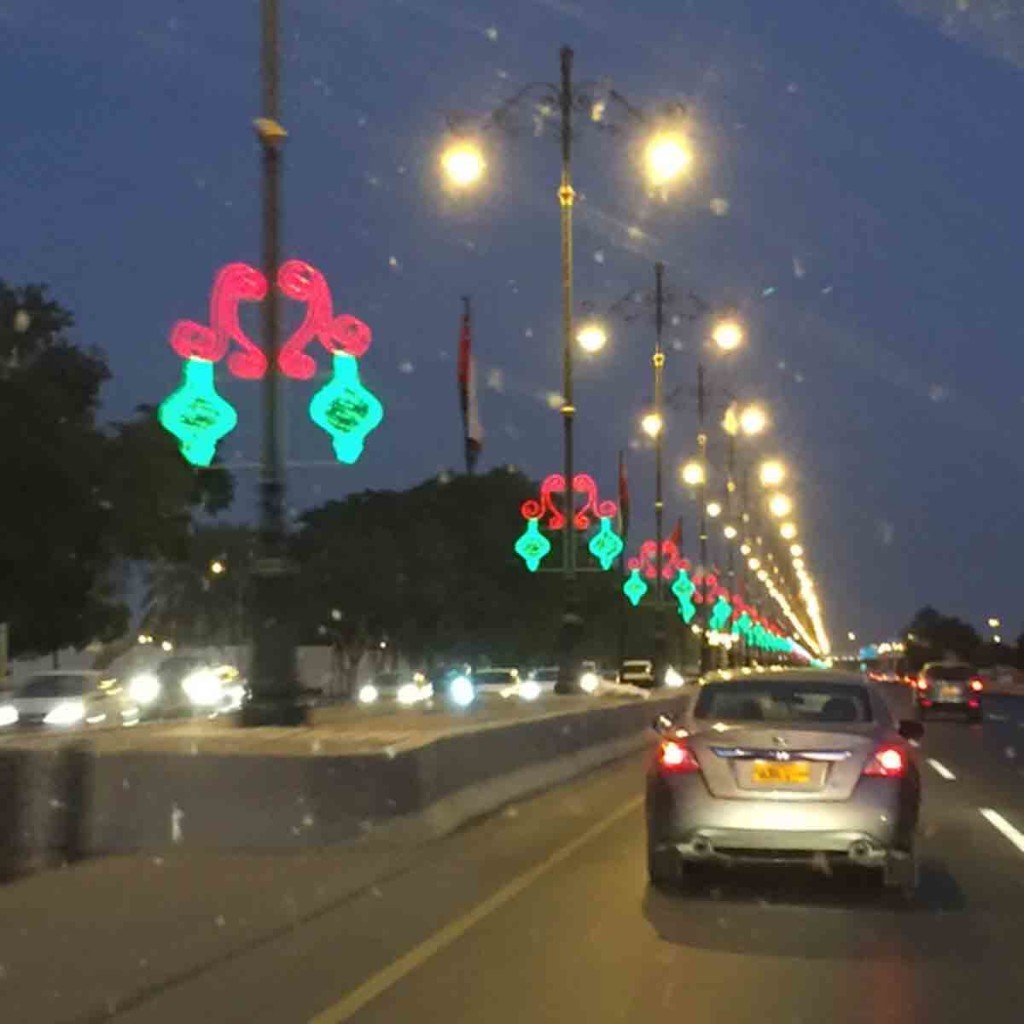 Back to A Night at the Opera: There they were, a group of classically trained lyric divas imported –perhaps on the Sultan's 747?– to perform this bit Hungarian froth for one night only in the plush red and gold interior of an opera salle which, apart from the Arab-style curlicues gracing the loge boxes, looked suspiciously like a mini Metropolitan Opera. That, and the seat-back libretto translations available in both Arabic and English, were the main signs that I wasn't in Kansas anymore (to mix movie line metaphors). On stage, Hungarian arias soared and feet in red boots stamped a Csardas rhythm. Since a Csardas ia an old Hungarian tavern dance the audience thought nothing of clapping along during the operetta's wilder moments. I joined in, happily freed from my Western straitjack of serious attention to classical music. Bernard tapped his fingers and shot me a smile-frown for my appropriate inappropriate behavior.

And now, briefly, to that mysterious room in the wadi village of Sayq, where you last saw me.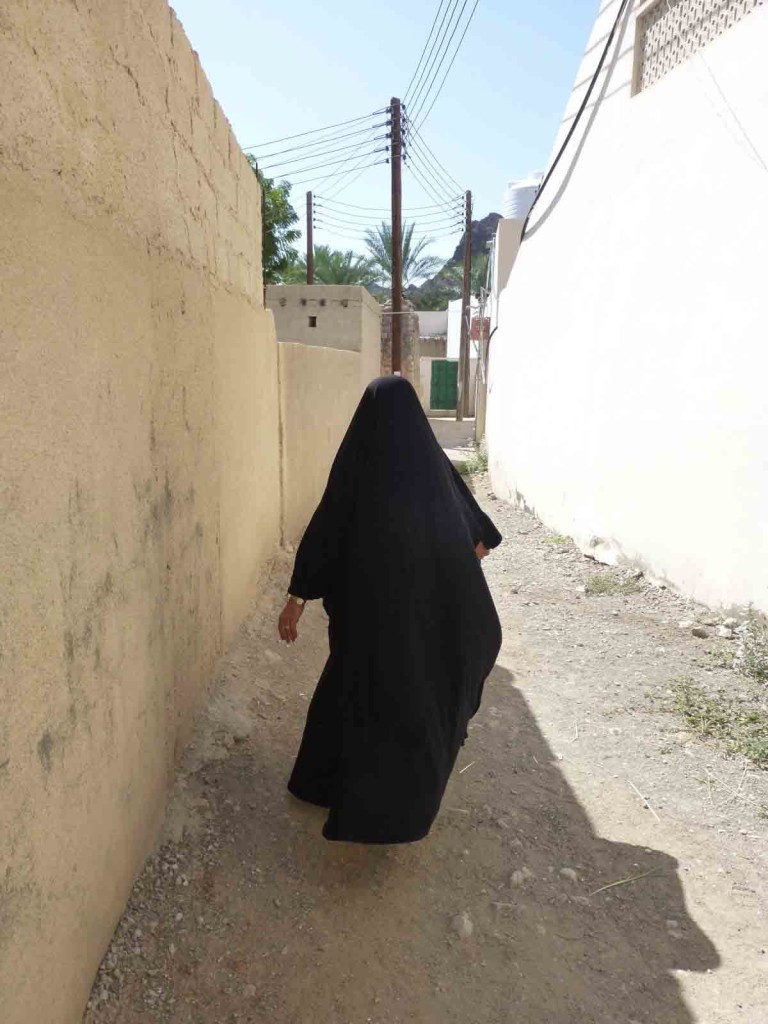 It turns out the lavish buffet of Omani sweets and fruits were on offer all day, every day, for 30 days, in observance of the birth of a baby in the family. The Omani way is for people to come by, greet the new baby, and bring food. During that period the household room otherwise reserved for men is opened to everyone. Then, in a fit of massive cleaning, everything's washed and the sexes go back to their former separateness. We arrived on Day 17, thus were welcomed to sit and indulge. Kids ran in and out.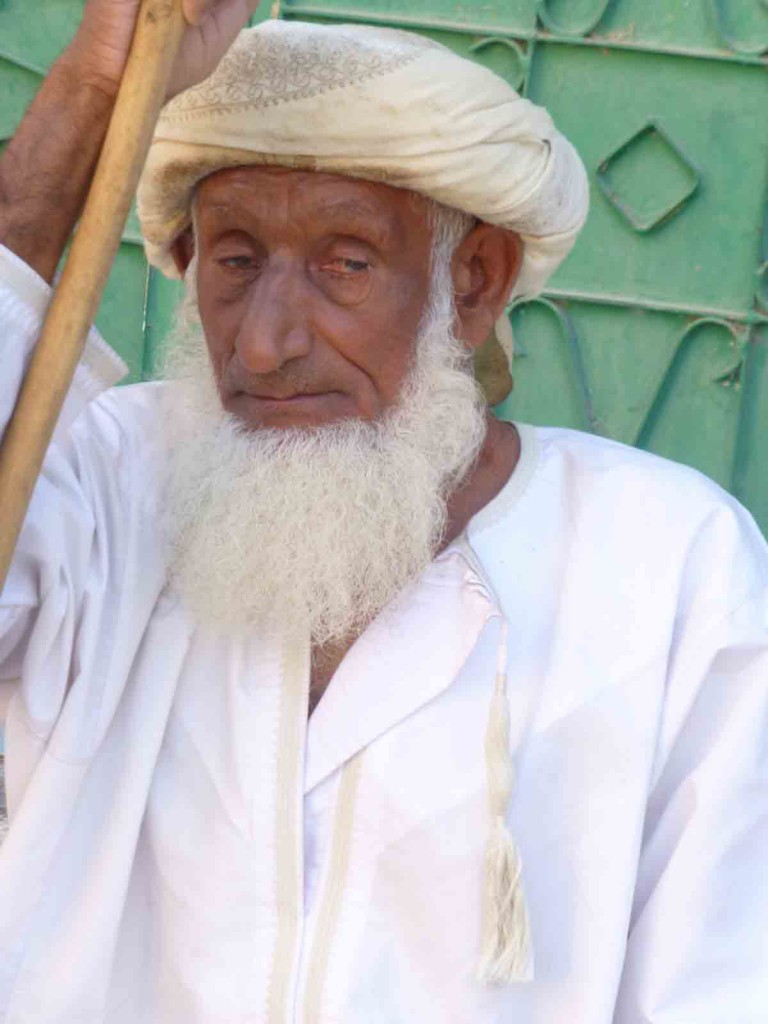 The family patriarch– a slight serious man with trim white beard– glides in looking, if this is possible, both happy and mildly unsure whether to approve. He nods, wishes us peace, then adjourns to the nearby minaret to call the faithful to noon prayer.


Our visit began with the traditional offer of kahwa, Omani coffee laced with cardamom, which you sip while eating a date as a sweetener. From there we were urged to help ourselves from dishes of dense Omani treats. As these were all homemade they were tooth-achingly sweet and utterly delicious. My favorite was the Halwa, thick and sticky as old molasses, chunked with sesame seeds and almond slivers, the dense paste itself spiced with saffron, cardamom and nutmeg, scented with rose water and sweetened (traditionally) with date syrup. There also was a sweet that looked like peanut butter, but tasted like solidified dulce de leche. And one that looked like thick, smooth porridge, but tasted like sweetened tapioca, which it probably was.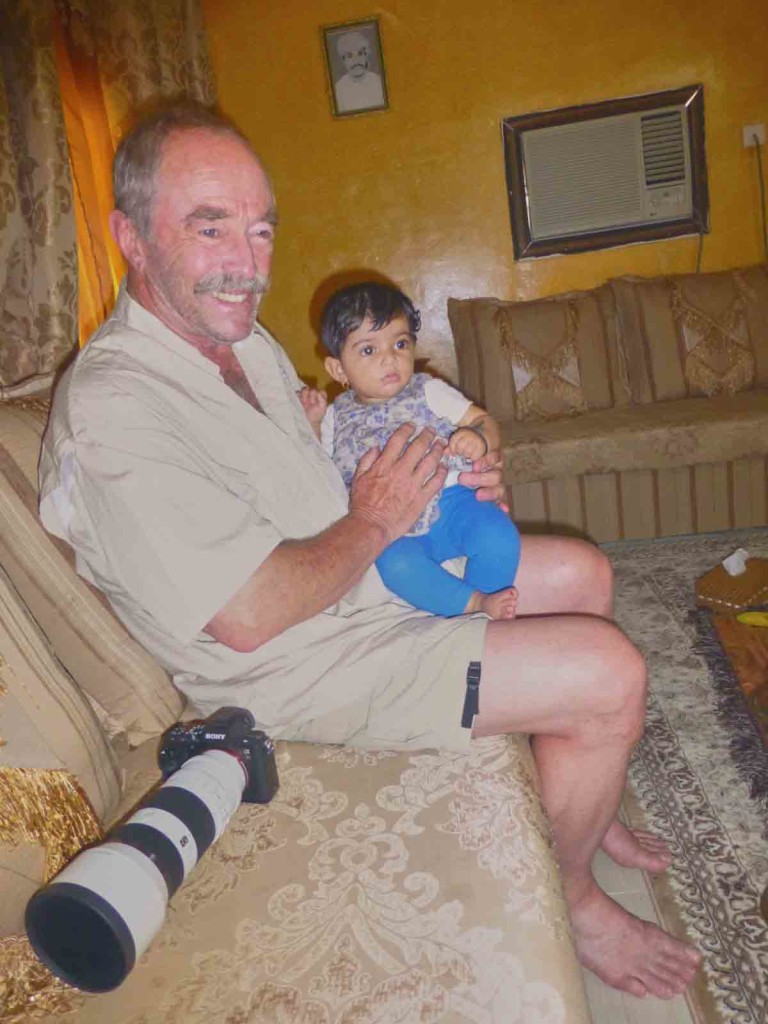 I, naturally, indulged as only an adventurous food lover would. Bernard kept nodding his head that he'd join me on the floor, but given that he can't sit cross-legged comfortably, I knew that wasn't likely to happen. More important, as soon as he'd perched himself on the wall bench, he was plied with infants, so could not, in all politeness, move.


Here's an interesting tidbit: Of Oman's estimated 4 million population, over 40% are foreign workers, mainly from India and Bangladesh. All but one of the coffee shops where we stopped for a fresh juice or snack during our drive each day, were run by Indians and served only Indian foods.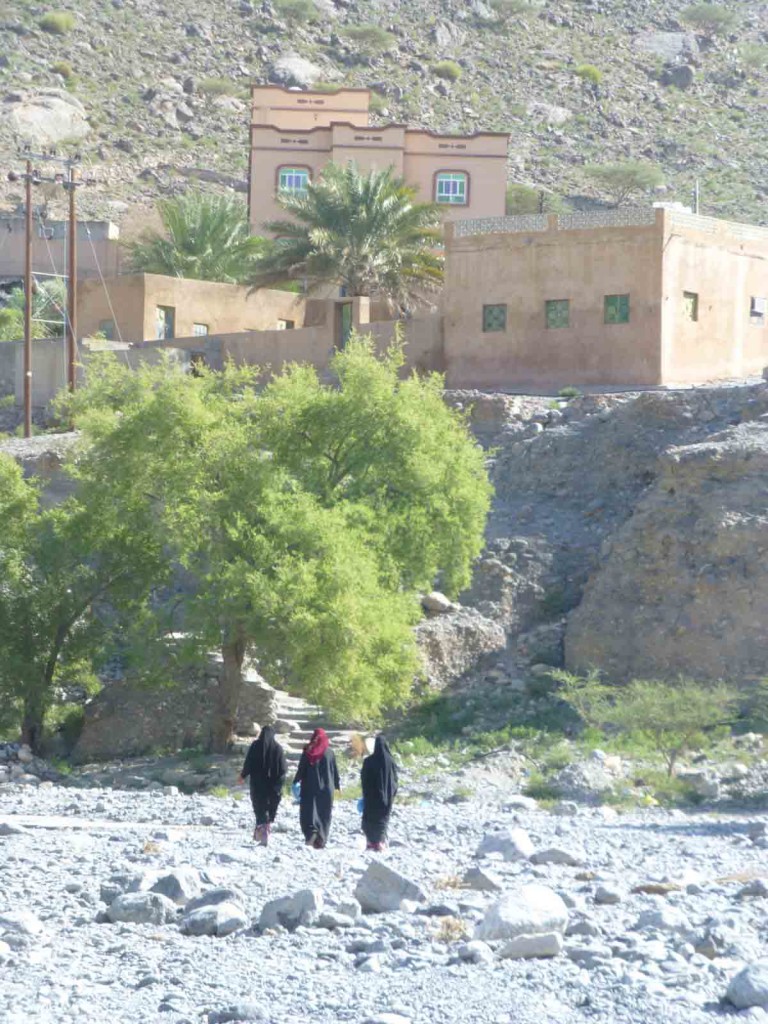 Here's another bit: In this country where wadis are the only viable place from which to craft a village life, isolation is a product of geography, not choice. Thus it's entirely common to marry a close family member.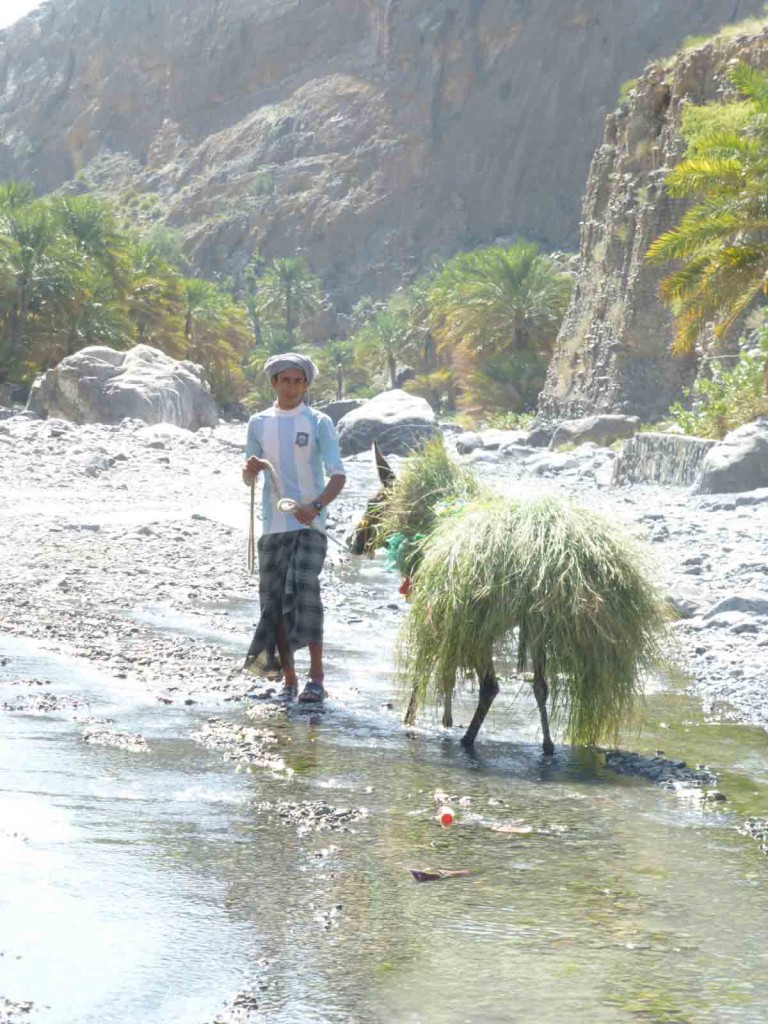 Nora, the lovely young woman I spent an hour talking to in Sayq village– in between nibbles of boiled sweets–, kept referring to her mother-in-law as Auntie. I thought it was a friendly mis-translation.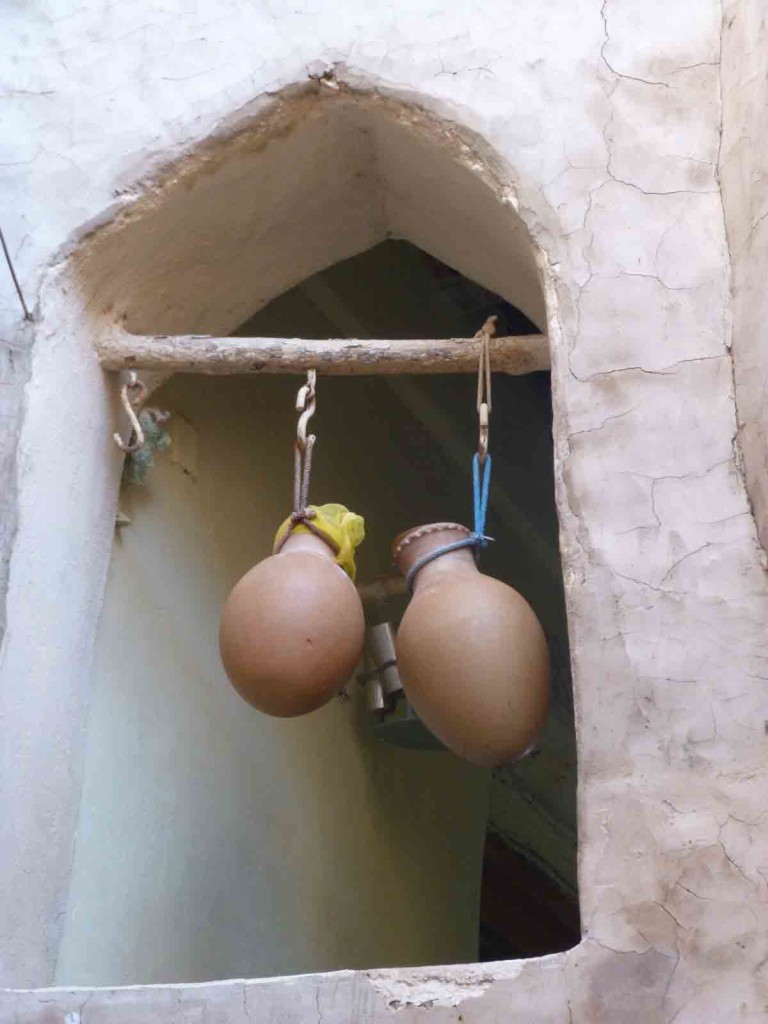 "But she's your mother-in-law, yes?
Yes.
So how can she be your Aunt, too?
She's married to my father's brother."
And you're married to her son?
Yes.
So she's your Aunt AND your mother-in-law
Yes.
And you did this of your own choice? No one told you you had to marry each other?
No. We chose each other. And we've known each other since we were small."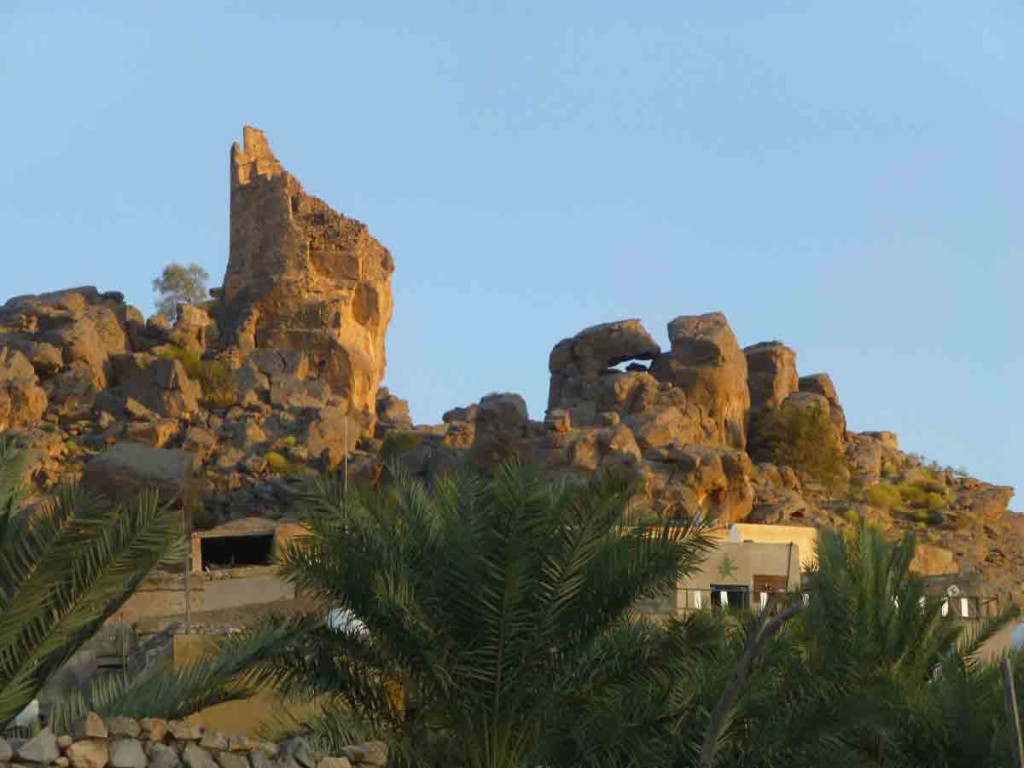 Assured that I had it all straight, I took another spoonful of halwa, to keep my mouth occupied while I pondered the obvious. However, based on the stupendous cuteness of her 10-month-old daughter, who quietly amused herself with Bernard's mustache while sitting on his lap for an hour, there was no problem with that marriage!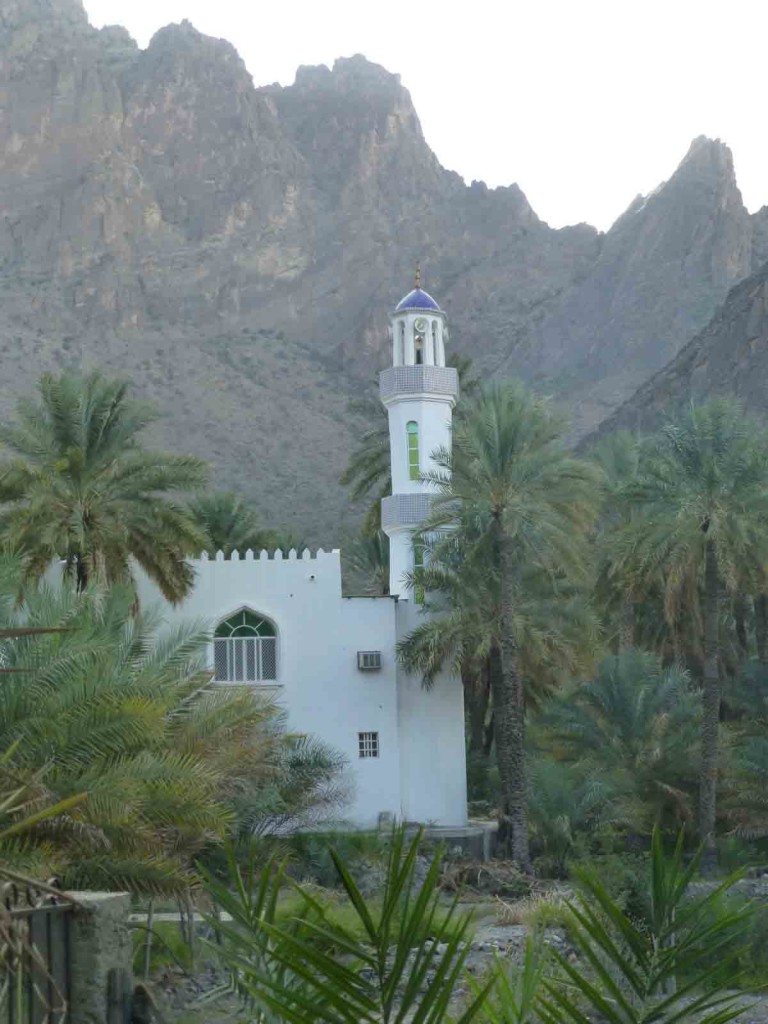 There have been other twilight zone moments….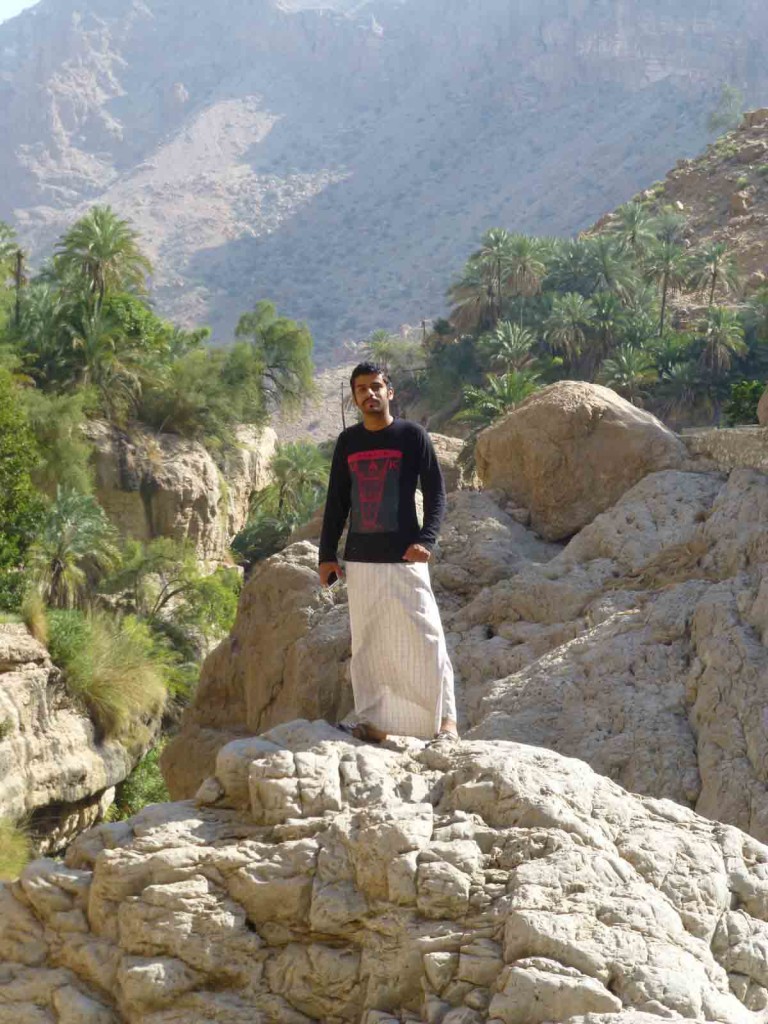 Yusef, in the village of Mibam above Wadi Tiwi, appeared from an apricot colored house next to a spreading plane tree. I was alone, waiting for Bernard to back the car around into the shade. As if materializing from thin air, Yusef was beside me, with softly curling hair and a ready smile, offering to show us through the village palm groves, along burbling falaj, down to a pool where we could swim.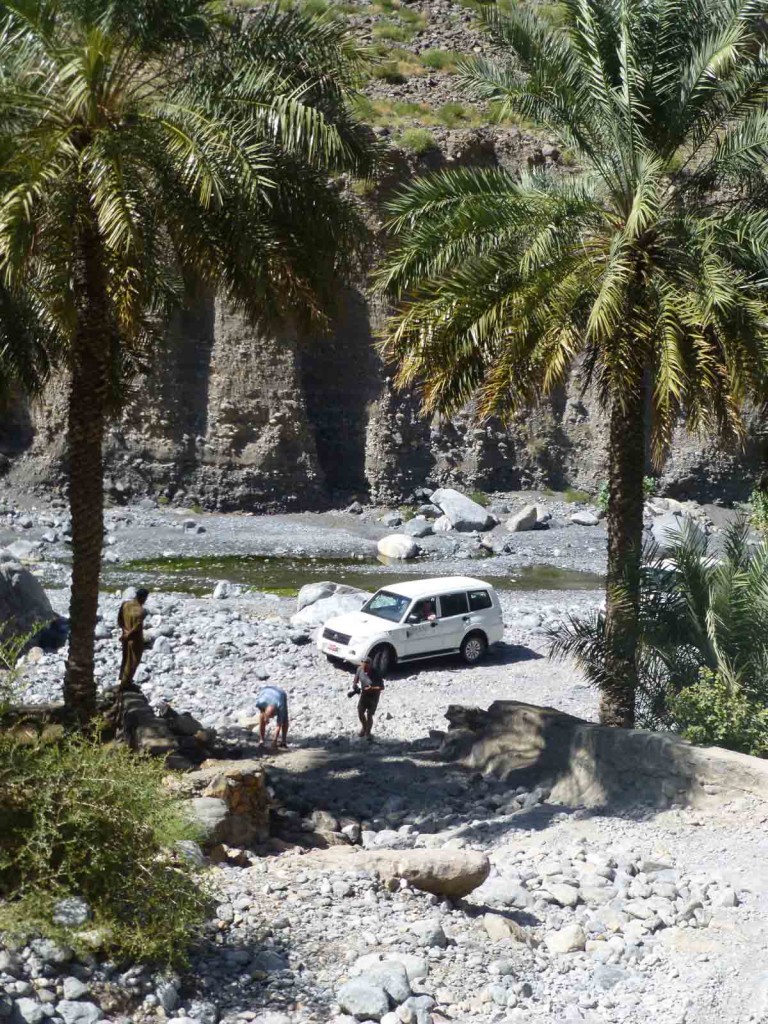 A couple days later we drove into the desert, our destination a tree 50km into the Wahiba Sands. When you're miles from nowhere in the middle of a sandy expanse, a tree is an uncommonly friendly sight. We had just set our camp chairs underneath, sitting with arms and legs splayed to enable the soupçon of breeze to cool us, happy in the quiet emptiness of the desert. Then Rashid appeared, ripping down the tall flank of a dune in his 1/4-ton Toyota pickup, pulling a red-sand U-ie and spewing me with pink-orange dust as he screeched to a halt. Or would have screeched had he been on pavement.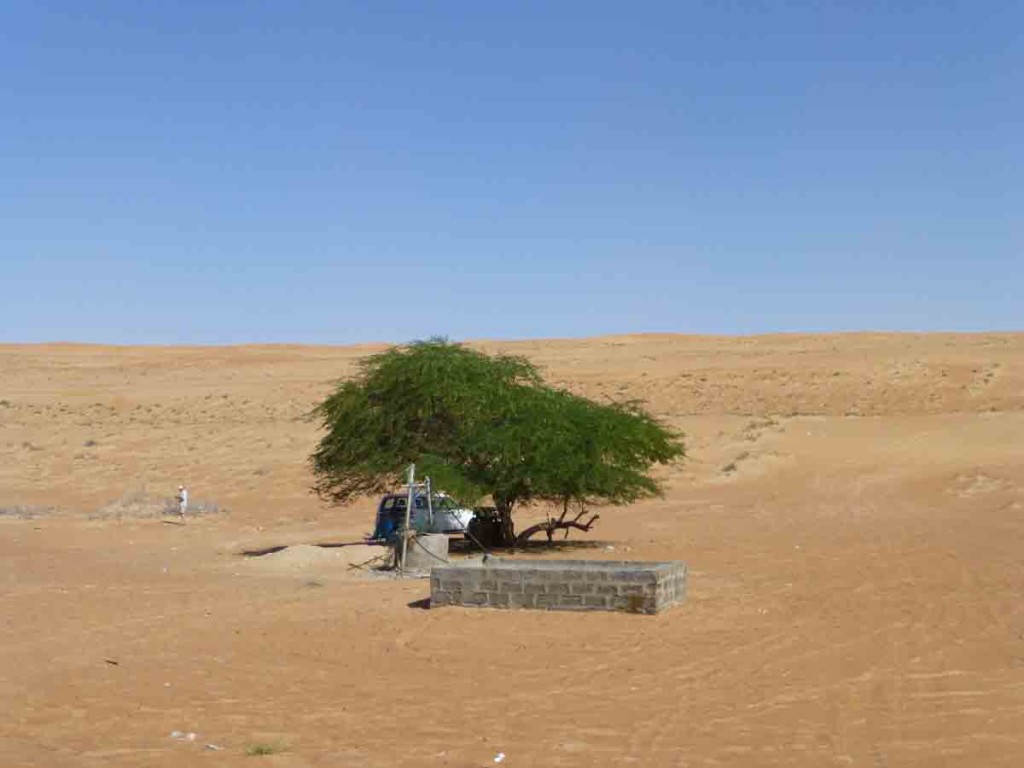 "Getting water for my camels," he signed, gesturing further that he had four baby ones just a dune or two away. Rashid was a man on a mission. He grabbed a fat black hose, jammed it into the 300-gallon tank in his pickup bed, marched over to the Honda generator that served the pump which pulled water out of the oasis well, and while the water level in the tank slowly rose, made further friendly gestures about eating.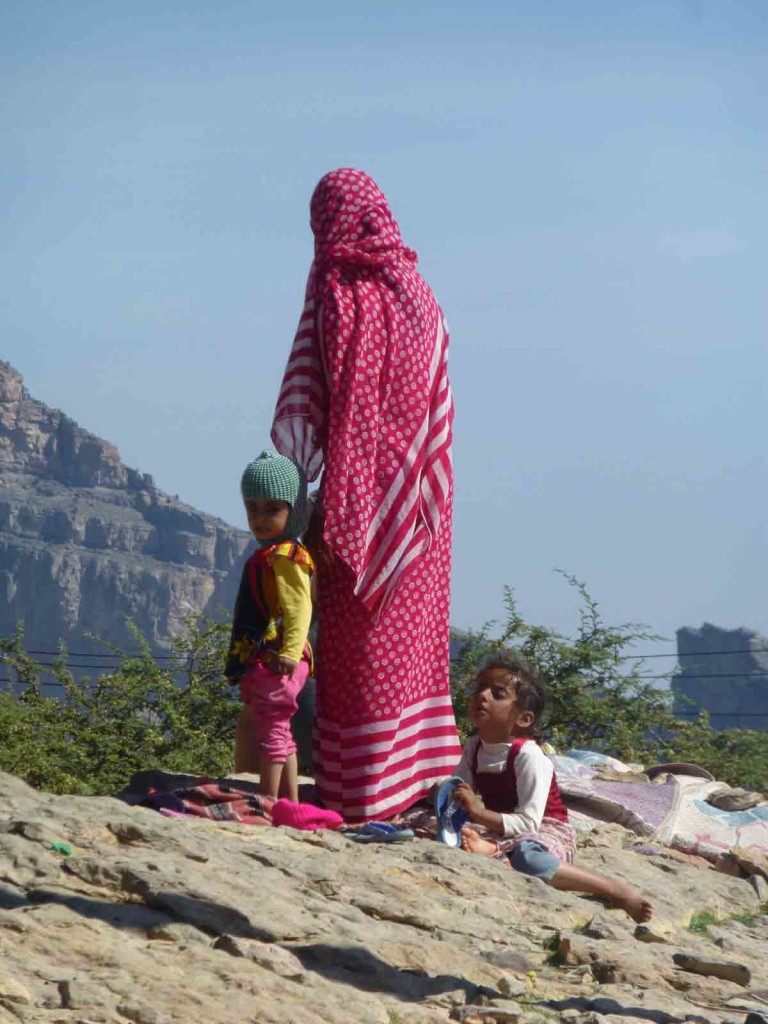 Omani being friendly and hospitable, and this being more his oasis than ours, I offered him dates and Britannia digestive biscuits. Good start. He took several of each and nodded happily. I then thought to offer him a slice of German fruitcake from a package I'd found at a town shop. This'll make us fast friends," I thought, already dreaming of visiting his camel babies. Rashid looked at the stock tank, which was nigh full, stuffed stuffed the whole fruitcake in his dishdasha and drove off.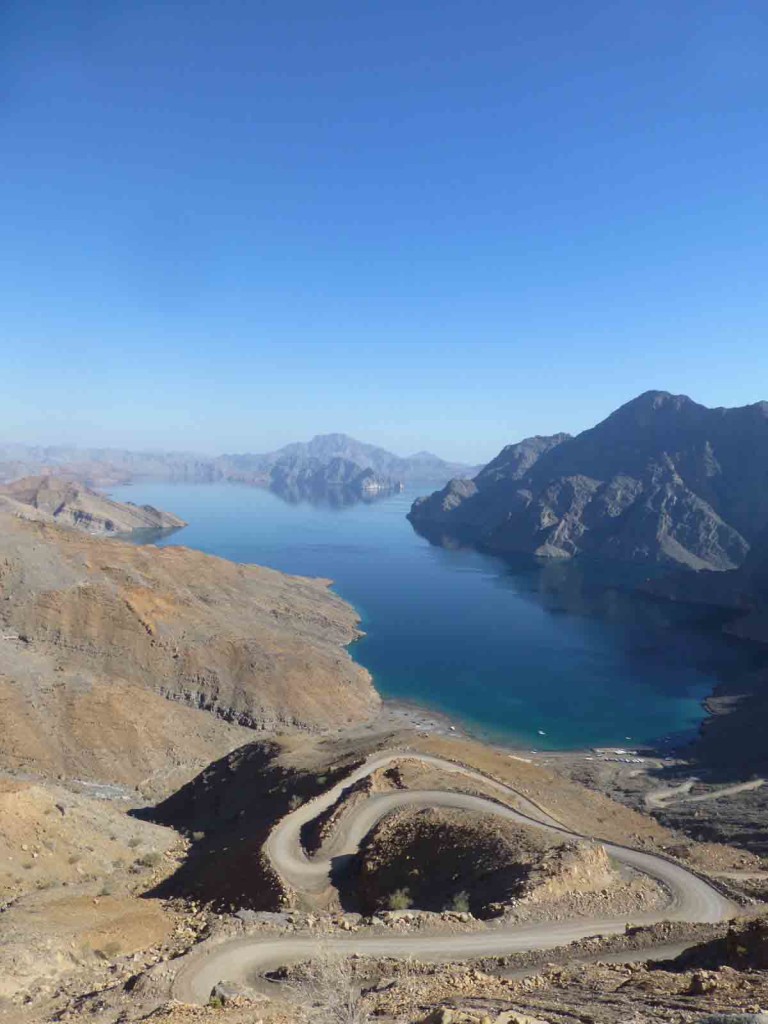 I've walked a few beaches of sand and ocean-smoothed pebbles, my head down, oblivious to everything but my search. Once again I'm 5 years old, searching for shells. This time I found a few purple, speckled cowries, a scallop shell, some frosted green sea glass.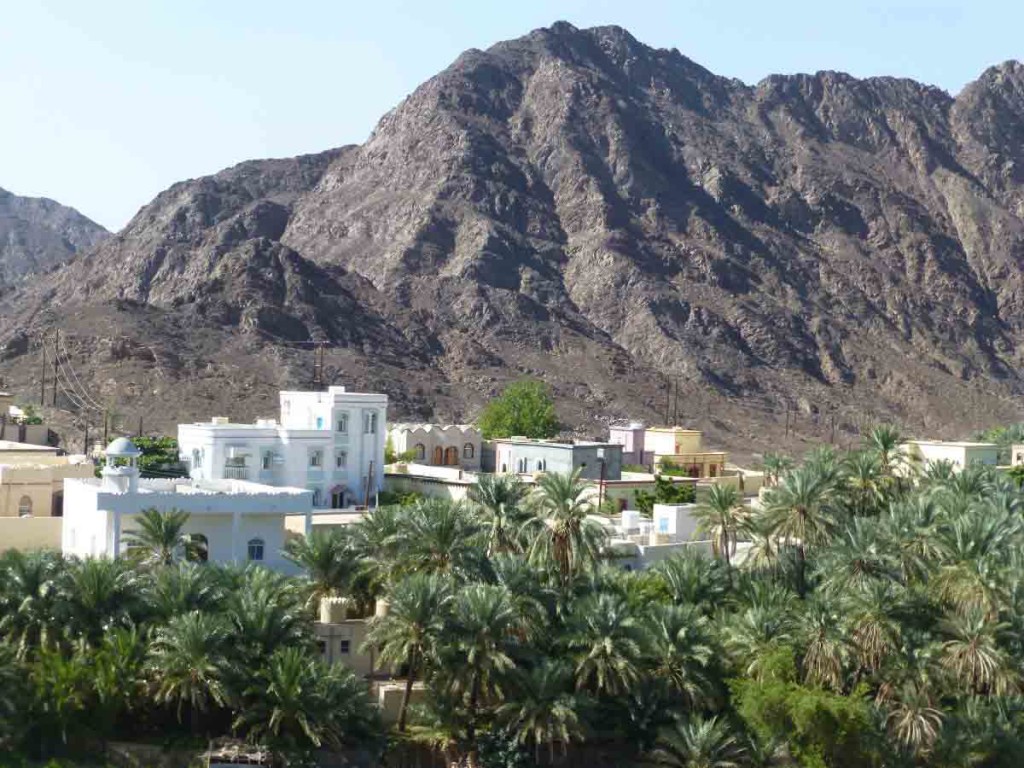 I've camped one last time in a stony wadi, sitting on Persian carpets watching thunderclouds pile up like cushions after a casbah pillow fight. It's when camping in this alcohol-intolerant country that the true nature of our group emerges. That night we wobbled to our tents hoping we'd not be washed into oblivion by a flash flood rampaging out of the slot canyon behind us.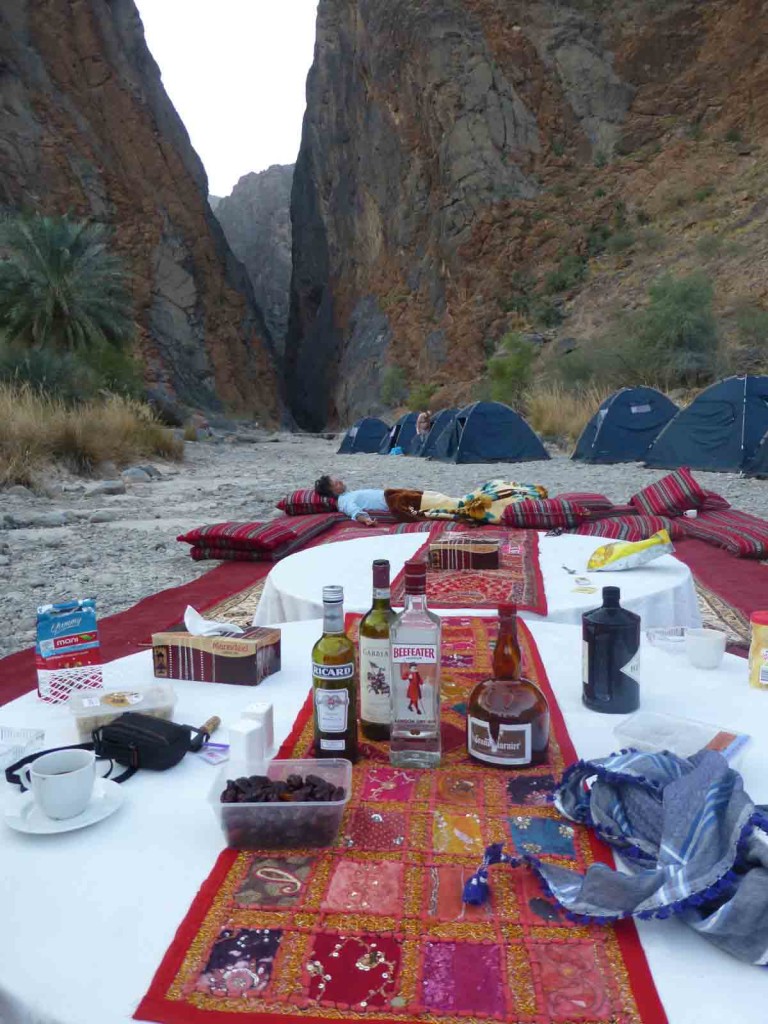 I've floated on a sleepy dhow in the Musandam fjords, watching a waxing crescent moon rise over cinnamon hills.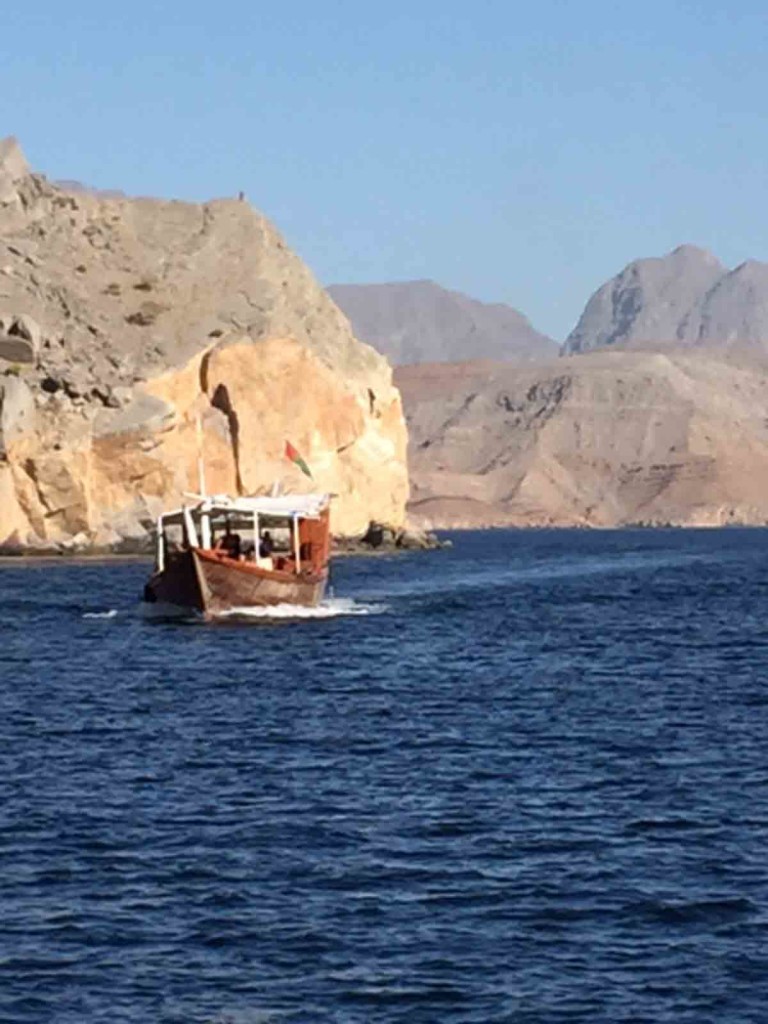 And then, my camera fell into the sea. Really.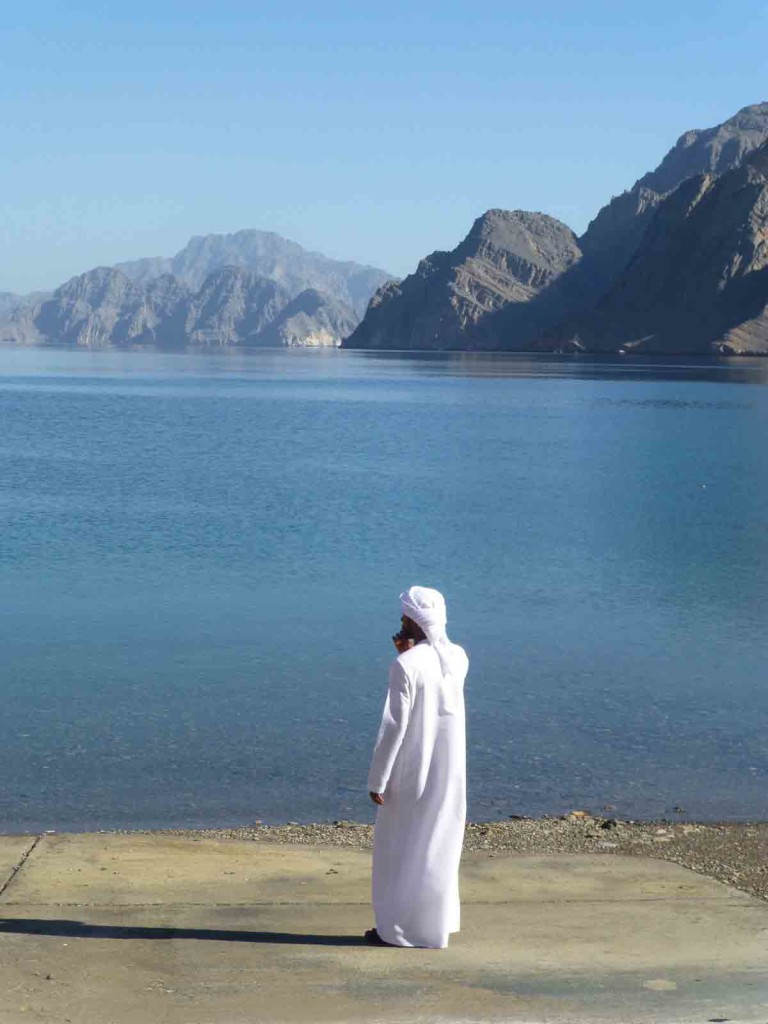 So that's some of Oman for you. We have a pressing engagement tonight: One week post-opera and we'll be perched (like Lily Tomlin's Edith Ann in that oversized rocking chair) in the Gold Class VIP section of the local cinema. The normal theatre row holds 20 seats, but the VIP row holds only six sofa-sized seats. On screen: Spectre!! Here's how you say James Bond in Omani: James Bond.


And that's the truth……