Into Africa
I have not been suffering.

But life's short and not always sweet when you're a juicy little antelope. If you think night time is scary in certain cities, try being an impala out for a stroll and a bite to eat in the Masai Mara bush. Put your head down and, wham, a lion sneaks up on you, then calls in four of his mates to share in the modest bonanza.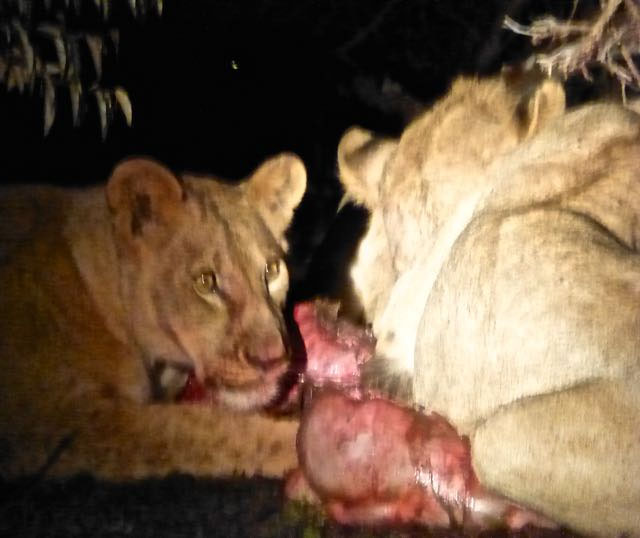 These days it's good to be a lion in the Mara conservancy, despite that the Masai have accumulated so many cows that the formerly tall grass, perfect height for stalking, is now short. From what I saw, the lionesses have full bellies and lots of cubs.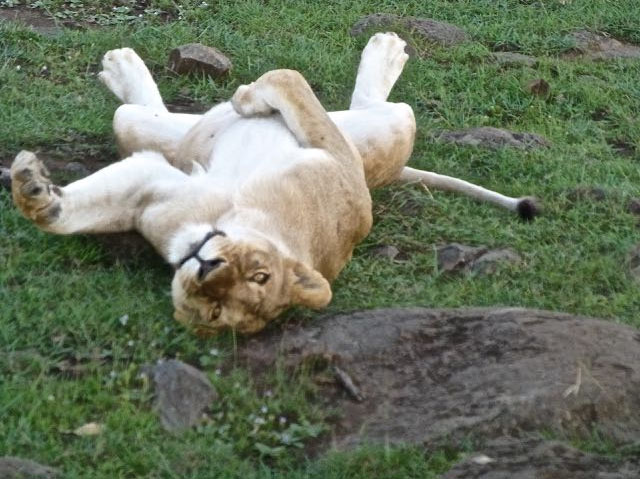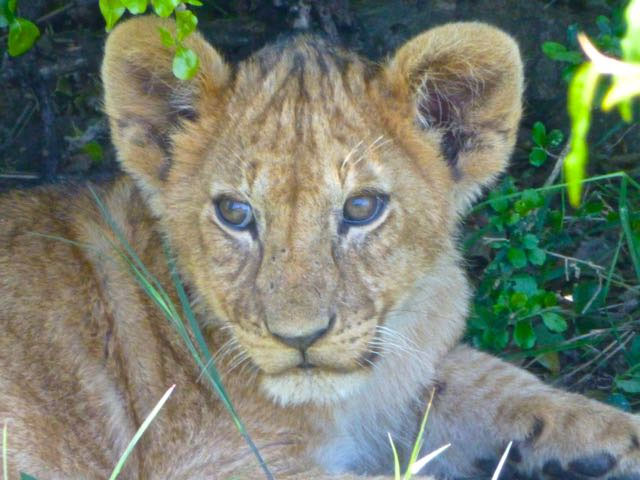 They also have sharp teeth.

There's nothing uncomfortable about a horseback safari. I'm talking splendid hours in the saddle, good company, miles-long canters, delectable meals, sundowners out on the savannah and game drives in between.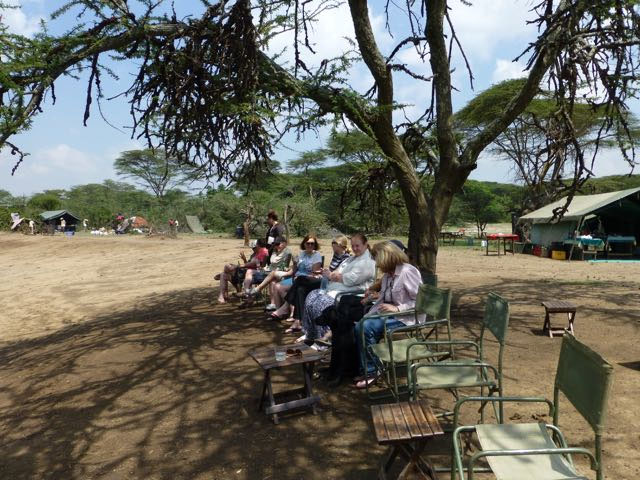 Our horses, mainly polo ponies, were fitter than any of us, able to gallop far and often.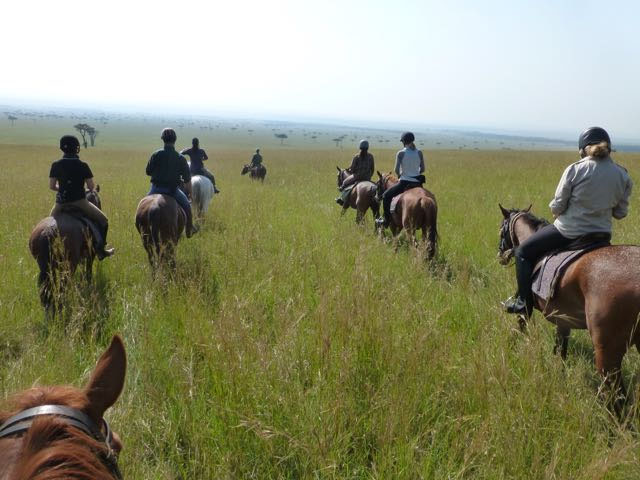 I stayed mindful that my horse Pauline knew more about the surroundings than me, and let her place her hoofs wherever she pleased as long as she stayed a respectful distance from the horse in front. I had no intention of becoming a smear on the plains when there was so much to see.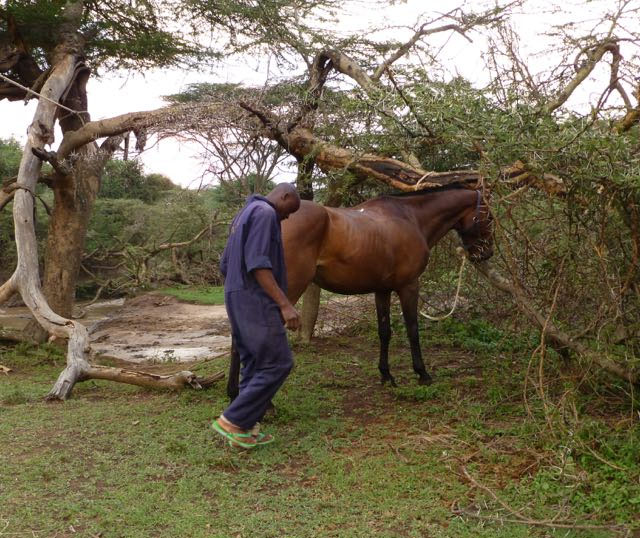 Home was a spacious tent with a cozy duvet on my cot.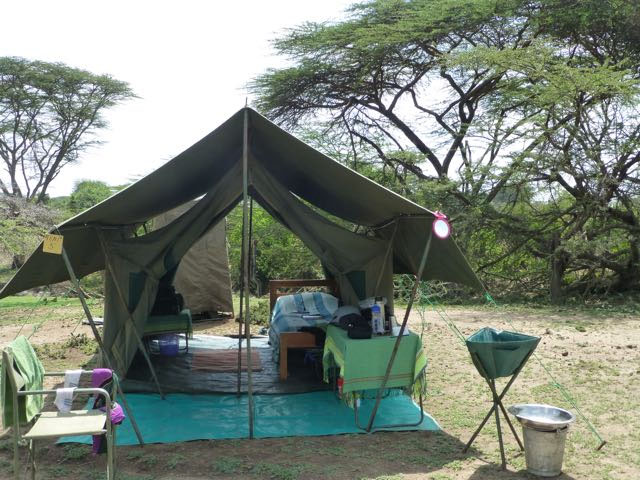 With a soft "good morning" my days started at 6a.m., pulling on my riding gear and mounting up with barely time for a sip of a hot tasty beverage. A couple of hours weaving through thorn trees, crossing rivers and galloping on pan-flat plains and we'd return to camp, appetites eager for scrambled eggs, mango, bread fresh from the campfire's dutch oven and a hot cup of fresh ginger tea.

Lunches were often out in the bush, with a couple more hours added on for the horses and riders to rest up in the shade, and refuel our energy.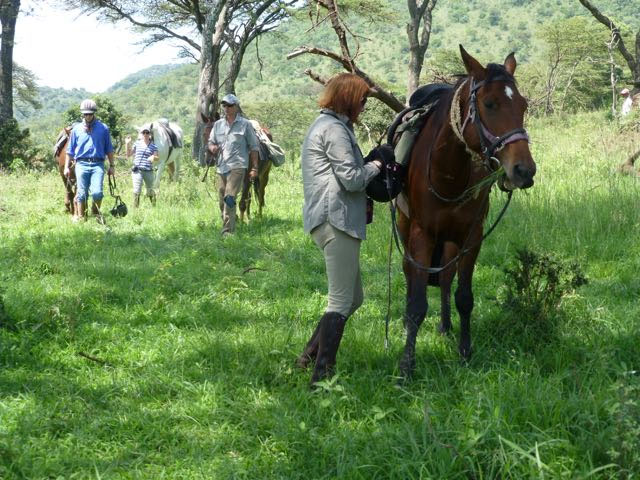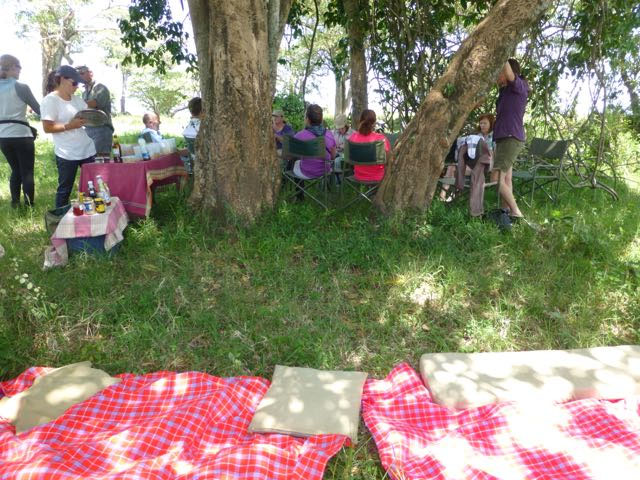 Jack, camp dog extraordinaire, visited each napper in turn.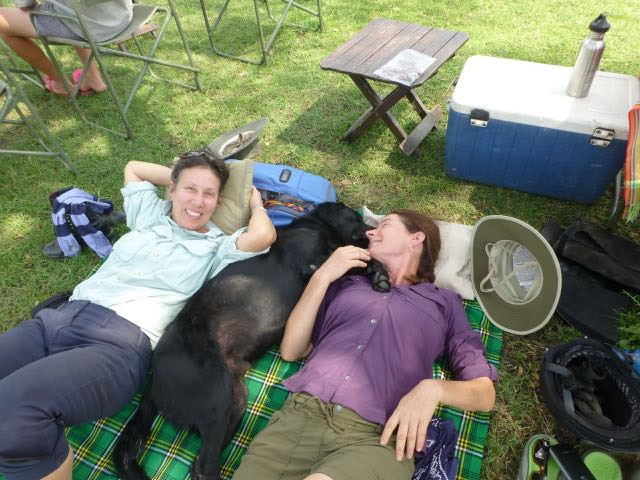 By 4pm we'd be riding again, with the equatorial sun giving me that baked potato feeling where it becomes hard to speak. River crossings left me longing for what awaited at camp….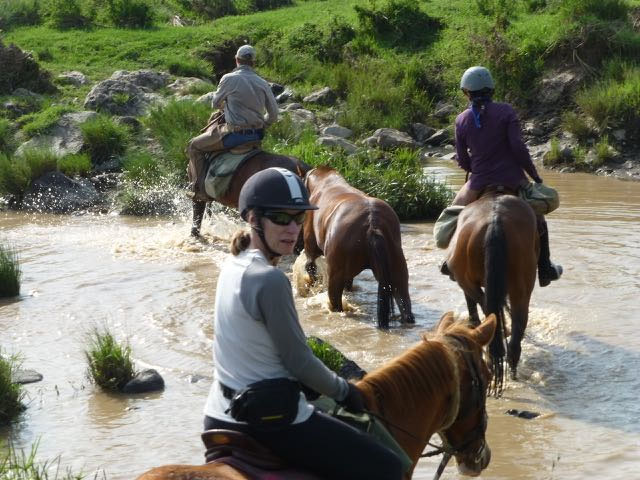 …the chance to rinse off the dust under a warm plein air shower, and a drive out to see what the animals were up to, inevitably stopping under a tree for sundowners.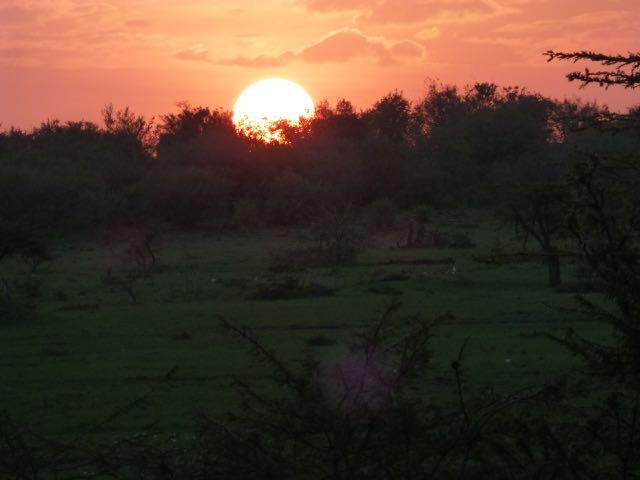 All around us predators offered up a studied air of nonchalance , of the "What, me kill you?" variety.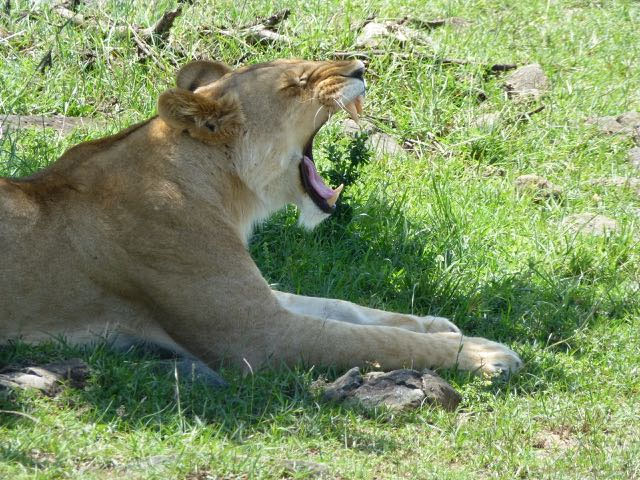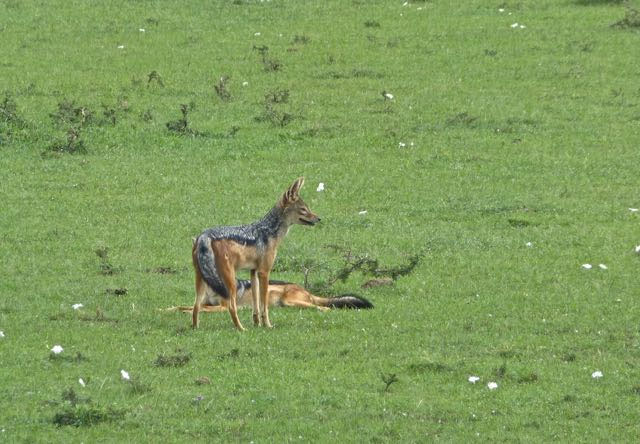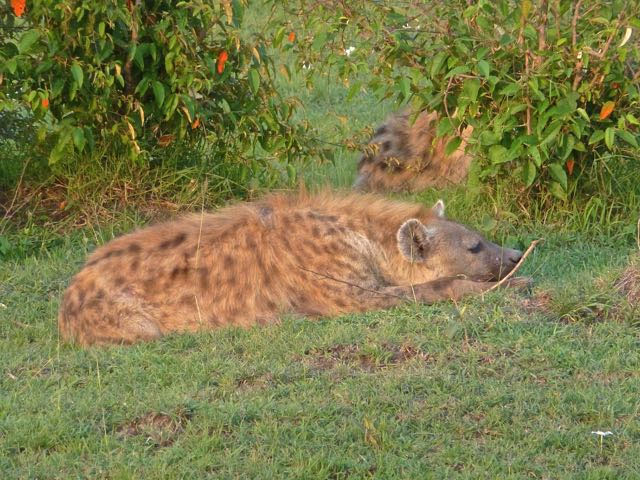 Evenings found us seated at a long table under the stars, served a dinner of roast beef, gnocchi and vegetables washed down with wine, ending with something gooey and sweet for dessert.

Back out again after dinner our ace spotter, Netti, would find us the best the night had to offer. There's nothing like the eyes of a Masai –aided perhaps by some modern technology– if you want to find a big cat up a tree.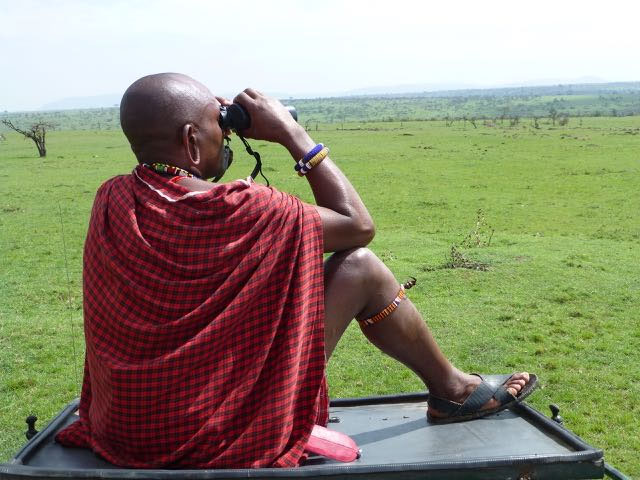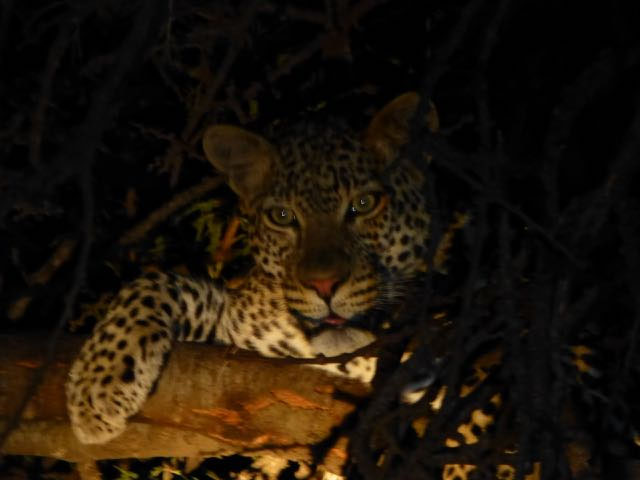 Not all is well in the Mara though. There's rampant poaching, with rhinos and elephants suffering the most. We were fortunate beyond belief to see 11 rhinos during our ride.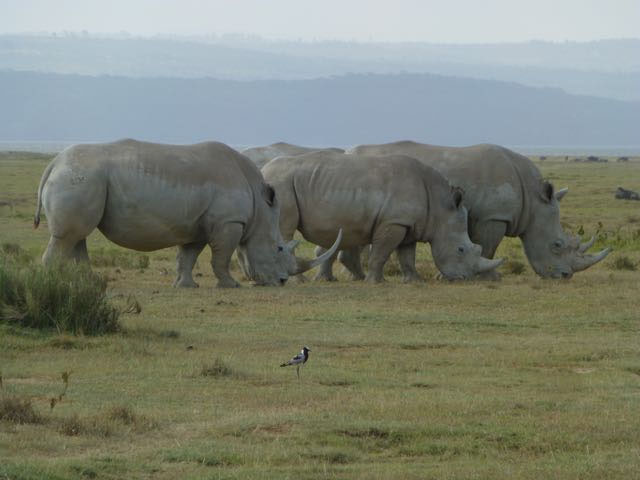 Sadly, we also saw the result of a poison spear thrown two nights before we arrived. This magnificent bull likely was poisoned near sundown with the expectation that he'd die within hours. He didn't; he lingered, perhaps because there wasn't enough poison on the spear tip, dying after sunrise the next morning, which meant the poachers fled before harvesting the tusks they were after.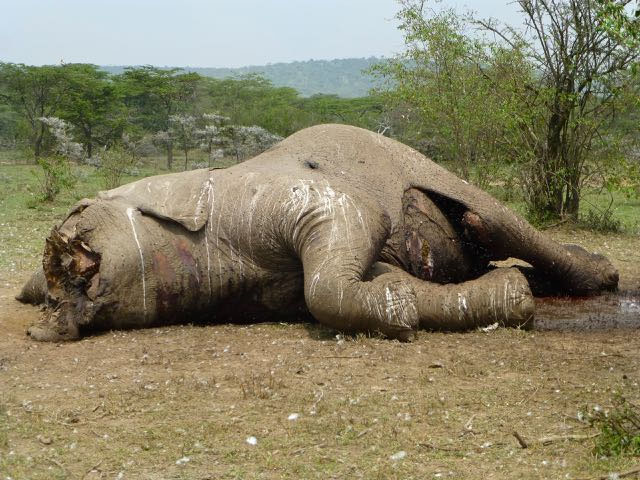 The kill was found by others on our ride, Kenya Wildlife Services notified (couldn't help wondering where they were the night before….) and the tusks confiscated. Only the white backed vultures were happy about this one.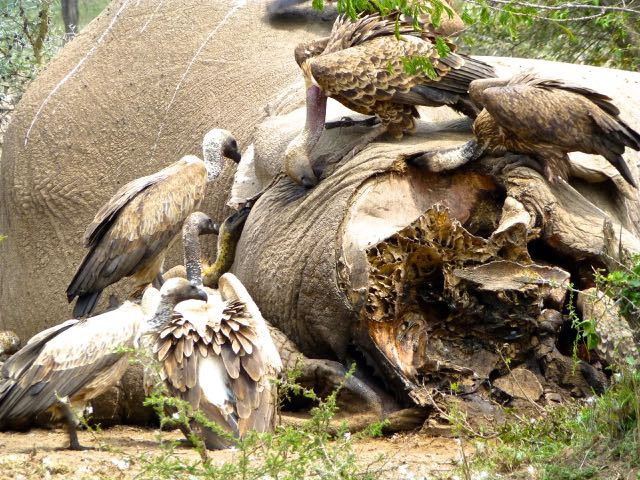 But, I don't want to end on a gruesome note, so here are some scenes that are more heartwarming.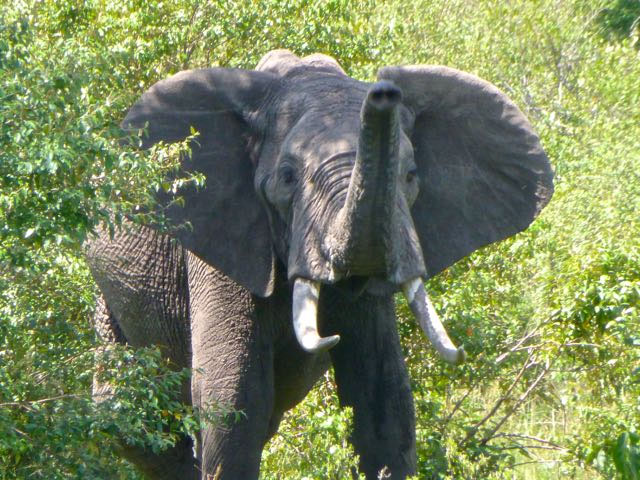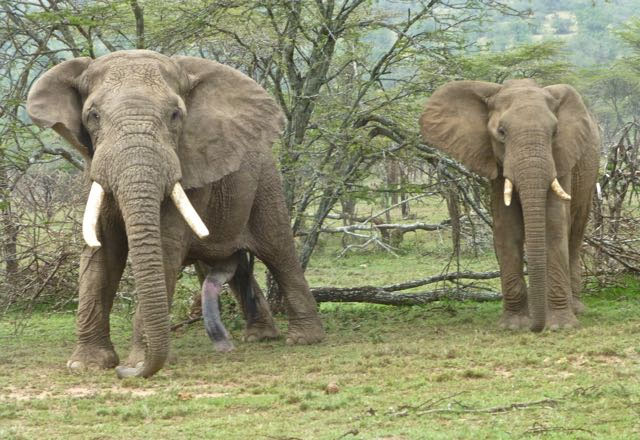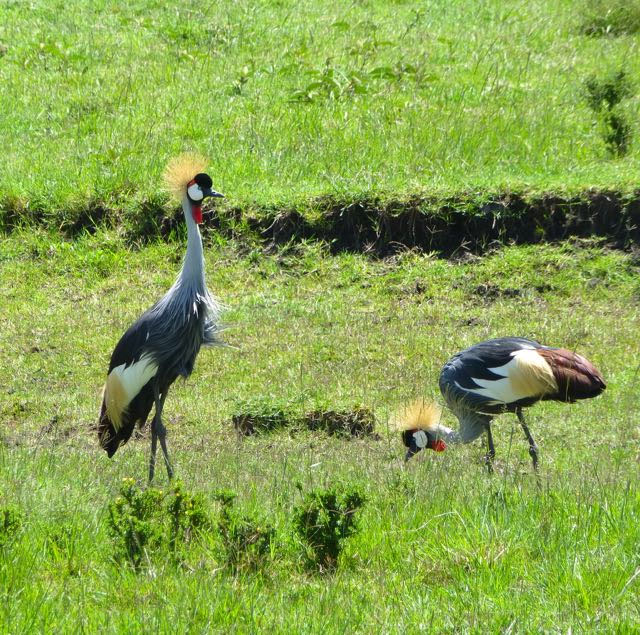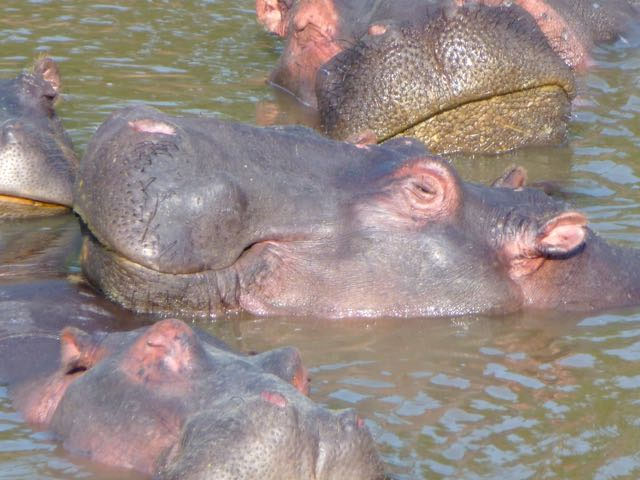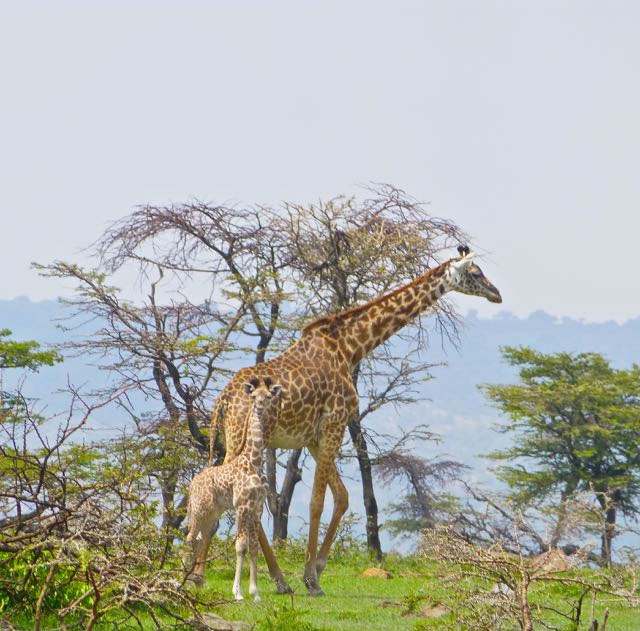 Bernard had a great time with his ice/cars/speed thing, tho' predictably, because of the lack of daylight, he never really got the upper hand on jet lag. If he's able to download some photos for me I will send an interim dispatch to show you what he was doing while imitating Nanook of the North.
We're in Yangon now, reuniting with each other and with Brunhild, whose fridge is now packed with Campari and Snickers bars for the long drive ahead. We wish we knew where we were going next, but we don't. The situation with the Kachin rebels continues to be fluid, so we will be too. We drive out tomorrow, somewhere. If I get there I'll let you know where I am.