France: Languedoc-Roussillon, Nov-Dec 2012



When the opportunity knocked on my stubborn head to spend a month and a half living in France, I hesitated.  How would I fill the days, knowing no one and not having anything in particular to give me entry into the soul of whatever city we chose to reside in?    And then I thought about the food.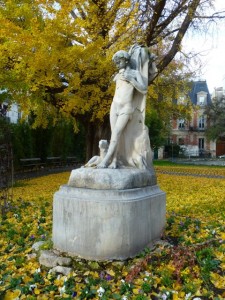 I fantasized about picking up a fresh baguette every morning, as opposed to buying bread once a week and freezing it as I do on the ranch.  I imagined choosing just one head of lettuce for a lunch salad, instead of enough to last till the next time I could drive 2 hours to a produce market.  I yearned not to find any moldy berries in the fridge at breakfast, so old they'd sprouted little grey afros.  I dreamed of dashing down the marble stairs of a 4-story apartment building,  to sit for half an hour reading the paper in a cobbled square.  Instead of days filled with solitude, around me would be others, chatting at nearby tables, sipping expresso or an aperitif.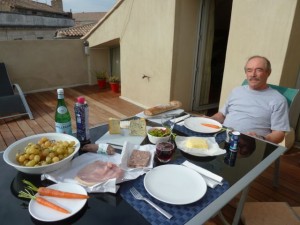 It was too much to pass up.  For our sojourn in France we picked Nimes, not too big to make us feel like country mice, nor (we hoped) so small that we would quickly uncover its charms and then they would pale.  Languedoc-Roussillon turns out not to be too bad a place to be based either: Roman and Cathar history abound,   Arles, Avignon, Uzés, Aix and St. Remy are as close as the 10-minute walk to the train station.  And let's not forget what a glance at the map shows: Barcelona is only three hours away and the delights of Paris  are available on a TGV (super-fast train).
Off I went, to see if my French would improve by that traditional method of reading local papers, watching TV, going to movies and, oh yes, actually speaking to real French people.  I also couldn't help wonder whether the mid-section of my body would turn French, too, allowing me to eat three-course meals twice a day without adding inches, I mean centimeters.  Well, one can always hope……..